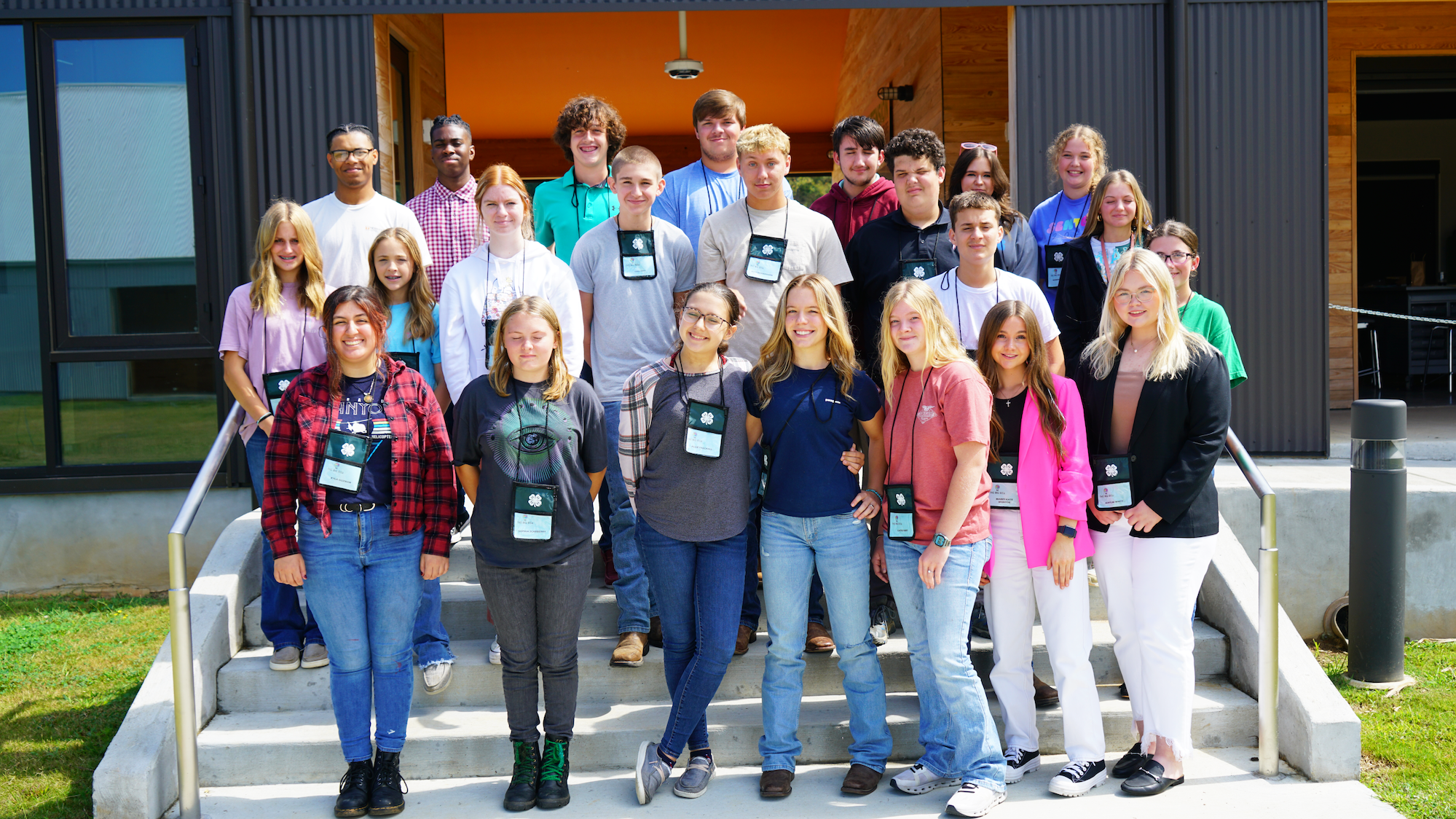 Students Learn About Business Management Through Interactive Workshop
MIDDLETON, Tenn. – High school students in West Tennessee received a new set of skills to jumpstart their careers upon graduation. University of Tennessee Extension Western Region recently hosted the first-ever BIG Idea Youth Entrepreneurship Academy on September 25-26, 2023 at Lone Oaks Farm's 4-H and Youth Development Center to teach students about entrepreneurship, business management and professional development.
A collaborative effort by UT Extension's 4-H youth development and family and consumer sciences programs, the two-day workshop featured classroom learning, team building exercises and networking opportunities with local colleges and business professionals. Students also received valuable training from mentors to help them prepare for the upcoming 4-H business pitch competition where they will have the opportunity to present their ideas before a panel of judges.
"The BIG Idea Youth Entrepreneurship Academy is all about creating an environment where students can meet like-minded peers who share the same passions and ambitions," says Tamera Adjei, county director of UT Extension Montgomery County. "Together, they were able to brainstorm ideas, discover new interests and work as a team to learn valuable skills they can apply during the pitch competition as well as later in life."

Lynn Brookins, Western Region program leader for family and consumer sciences, says the academy is one of many 4-H initiatives that mentor our next generation of professionals. "UT Extension strives to help students become successful both in and out of the classroom. With programs like the BIG Idea Youth Entrepreneurship Academy, they can receive valuable training to help them advance their future careers to someday become talented leaders right here in Tennessee."

Students who attended will be among dozens of participants across West Tennessee to compete in the 4-H business pitch competition in November. Due to the first-year success of the academy, UT Extension expects to host it again in 2024 and will be open to all high school 4-H students across West Tennessee interested in learning more about entrepreneurship.
For more information on youth development programs hosted throughout the year, please contact your local county Extension office.
The University of Tennessee Institute of Agriculture is composed of UT AgResearch, UT College of Veterinary Medicine, UT Extension and the Herbert College of Agriculture. Through its land-grant mission of research, teaching and extension, the Institute touches lives and provides Real. Life. Solutions. utia.tennessee.edu.