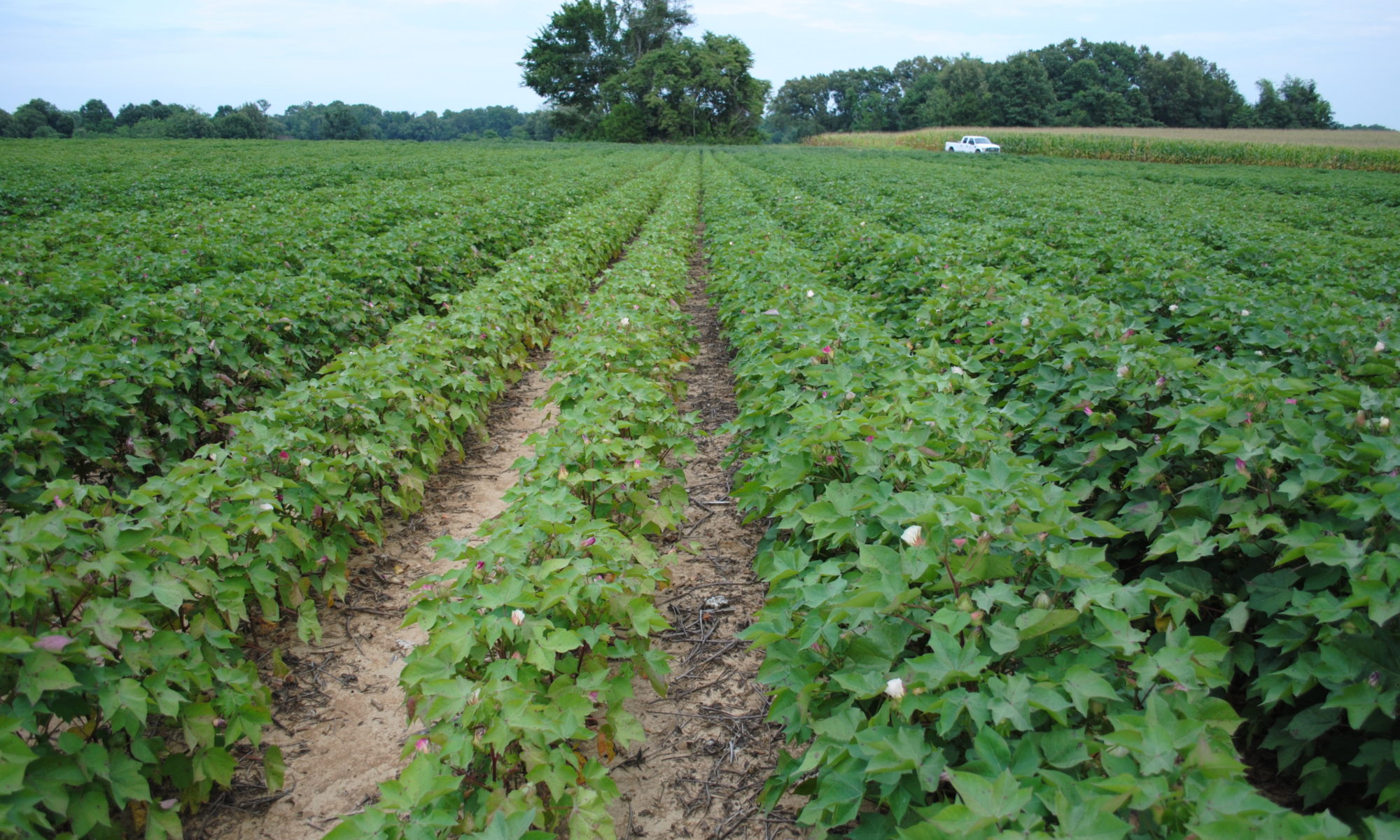 ASABE Awards 2020 Educational Aids Blue Ribbon to Duncan, Raper
KNOXVILLE, Tenn. – A publication authored by two University of Tennessee Extension specialists has been given the highest honor by a national professional society.
Cotton Nitrogen Management in Tennessee (Publication W 783) has been awarded a 2020 Educational Aids Blue Ribbon by the American Society of Agricultural and Biological Engineers (ASABE). Educational Aids Blue Ribbon Awards are given to informational materials that contribute to the understanding of agricultural and biological subjects outside the traditional classroom setting.
Lori Duncan, row crop sustainability specialist in the Department of Biosystems Engineering and Soil Science, authored the publication in 2019 with assistance from Tyson Raper, cotton and small grains specialist in the Department of Plant Sciences. As UT Extension specialists, Duncan and Raper spend a great deal of time working with Tennesseans to help optimize inputs, increase profits, and generally make farming in Tennessee more sustainable.
Since nitrogen applications make up a large portion of fertility budgets each year, properly selecting the rate of application and understanding the nitrogen cycle are critical in maximizing the efficiency and sustainability of the cotton production system. This publication not only describes this cycle and potential loss mechanisms, but it also describes ways to maximize nitrogen use efficiency. This publication can help growers optimize applied nitrogen while also preventing movement or loss out of the production system. Duncan and Raper have summarized numerous field studies conducted within Tennessee and pooled research conducted throughout the Mid-South to produce a cumulative set of recommendations for cotton nitrogen management.
UT Extension specialists are subject matter experts who serve Tennesseans throughout the state. From farm management principles to budgeting as a family, UT Extension specialists work every day to make Tennessee a better place to live, work and raise a family.
For other farm and crop management resources, contact your local county UT Extension office.
Through its land-grant mission of research, teaching and extension, the University of Tennessee Institute of Agriculture touches lives and provides Real. Life. Solutions. utia.tennessee.edu.