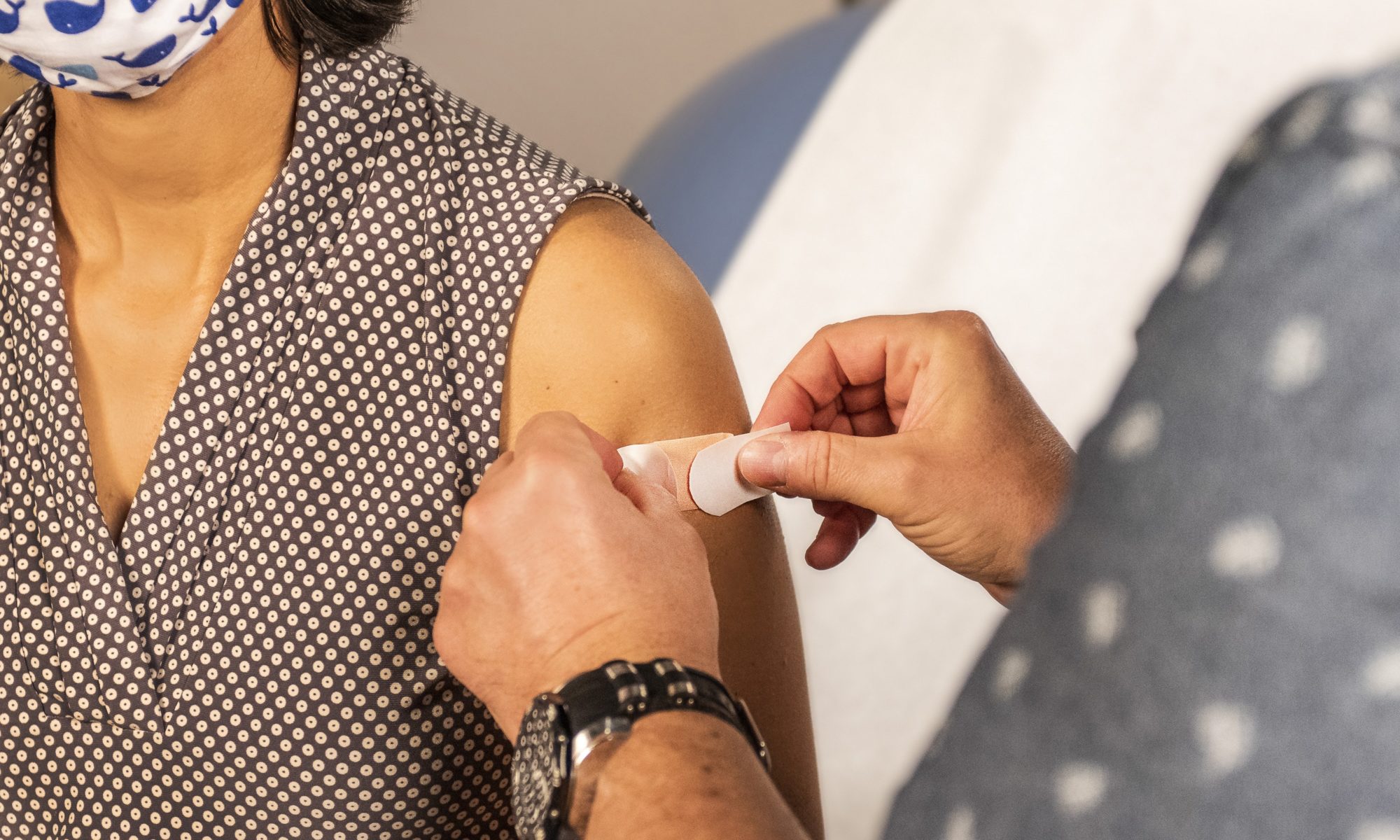 USDA, CDC and Cooperative Extension Team to Support Communication Nationwide
KNOXVILLE, Tenn. — According to the Tennessee Department of Health, 35.3% of Tennesseans have received at least one dose of a COVID-19 vaccine. However, of Tennessee's 95 counties, 18 have vaccination rates of 20% or below. Two grants from the U.S. Department of Agriculture with funds awarded to University of Tennessee Extension hope to change that.
"UT Extension has offices in all 95 counties across Tennessee, so we are in a unique position to be able to assist with vaccine education and combat misinformation," states Lisa Washburn, UT Extension community health specialist and principal investigator for the grant. "In many communities across the state and the nation, Extension may be perceived as a more credible or highly trusted source than other government entities that do not have a local presence," adds Washburn. "Our goal is to utilize local partnerships with the community to increase vaccine rates and continue to eliminate COVID-19 infection and transmission from communities across Tennessee."
The first of the two projects will help family and consumer sciences agents in high-risk counties in Tennessee identify specific areas of concern among their constituents, such as misinformation about the vaccines, vaccine safety and how the vaccines were developed and produced. Counties that are considered high-risk are primarily rural, have low vaccination rates, and have higher scores on both the Pandemic Vulnerability Index and the Social Vulnerability Index, two tools used by the Centers for Disease Control and Prevention. The project will leverage social media outlets in order to target Tennesseans who are 18-50, as this age group represents those with the lowest vaccination rates. Messaging will aim to correct misperceptions, strengthen vaccine norms and provide information on where and how to access vaccines locally.
The second, more extensive project is led by Soghra Jarvandi, assistant professor with UT Extension, in partnership with the UT Health Science Center and the Tennessee Department of Health. Working with community advisory groups in counties with lower rates of vaccinations, grant investigators will hold listening sessions to uncover attitudes and concerns related to not only COVID-19 vaccines but other immunizations that prevent disease. Combining the community expertise of UT Extension with the vast clinical experience of both the UT Health Science Center and the Tennessee Department of Health will support the development of community-based educational events and products that address identified issues and questions related to vaccine hesitancy.
"UT Extension," asserts Jarvandi, "is proud to be one of 24 grantees across the nation participating in this important two-year project to advance the prevention of infectious diseases through vaccination."
The projects are funded by USDA's National Institute of Food and Agriculture, Cooperative Extension, and the CDC.
Through its mission of research, teaching and extension, the University of Tennessee Institute of Agriculture touches lives and provides Real. Life. Solutions. utia.tennessee.edu.