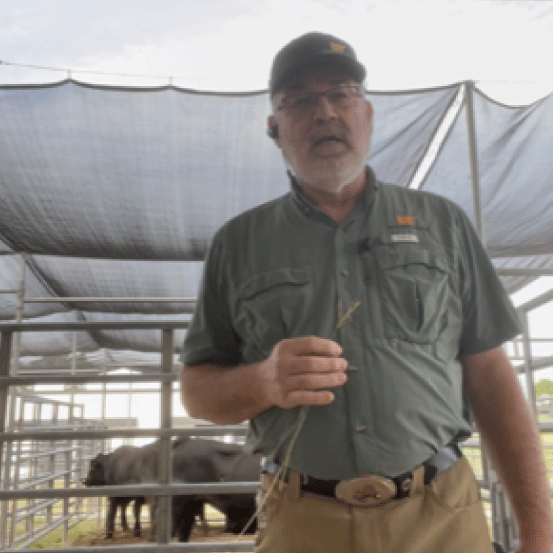 UT Institute of Agriculture Presents Top Faculty and Staff Awards for 2022 
KNOXVILLE, Tenn. – The University of Tennessee Institute of Agriculture recognized some of its top faculty, staff, researchers and Extension experts at UTIA's annual Awards and Promotions luncheon on the UTIA campus in Knoxville August 16, 2022. Many of the awards are gifts made possible by faculty, alumni and friends of the Institute.
UT Institute of Agriculture Senior Vice Chancellor and Senior Vice President Carrie Castille hosted the award winners and celebrated their work. "I am so excited to recognize excellence as exemplified by the award-winning members of our UTIA faculty and staff," Castille says. "Their continuing commitment to our land-grant mission ensures that the Institute develops and delivers real-life solutions to improve the health and economy of our state and beyond while also enhancing our environment."
Lew Strickland, associate professor in UTIA Animal Science and the UT Extension veterinarian, is one of four winners of the J.E. Moss Achievement Award. Established in memory of J.E. and Ann Moss, this award recognizes achievement in teaching, research, and Extension for the UT Institute of Agriculture. Awards are provided yearly for each of the four UTIA units. Chris Graves represents the Herbert College of Agriculture in receiving this honor. The other winners are Jimmy Hayes for the UT College of Veterinary Medicine and John Sorochan for UT AgResearch.
"I am pleasantly surprised and honored to be selected for this award," Strickland says. "I wish I could say I did something special to win this, but all I did was do my job and be available to the stakeholders of Tennessee. Thank you for this award." 
Strickland also holds an appointment with the UT College of Veterinary Medicine's Center for Agriculture and Food Security and Preparedness and is a past winner of the Buford Ellington Distinguished Faculty and Sandra Powell Awards. 
Strickland conducts training sessions for veterinarians, livestock producers and Extension agents, and is a tremendous resource for information on cattle, horses, sheep, goats, dogs and cats, pigs, poultry, and bees. He provides leadership of Extension's Beef Quality Assurance program, clinical expertise in farm animal medicine and reproduction, and works with 4-H youth in livestock and horse projects. 
Through its land-grant mission of research, teaching and extension, the University of Tennessee Institute of Agriculture touches lives and provides Real. Life. Solutions. utia.tennessee.edu.