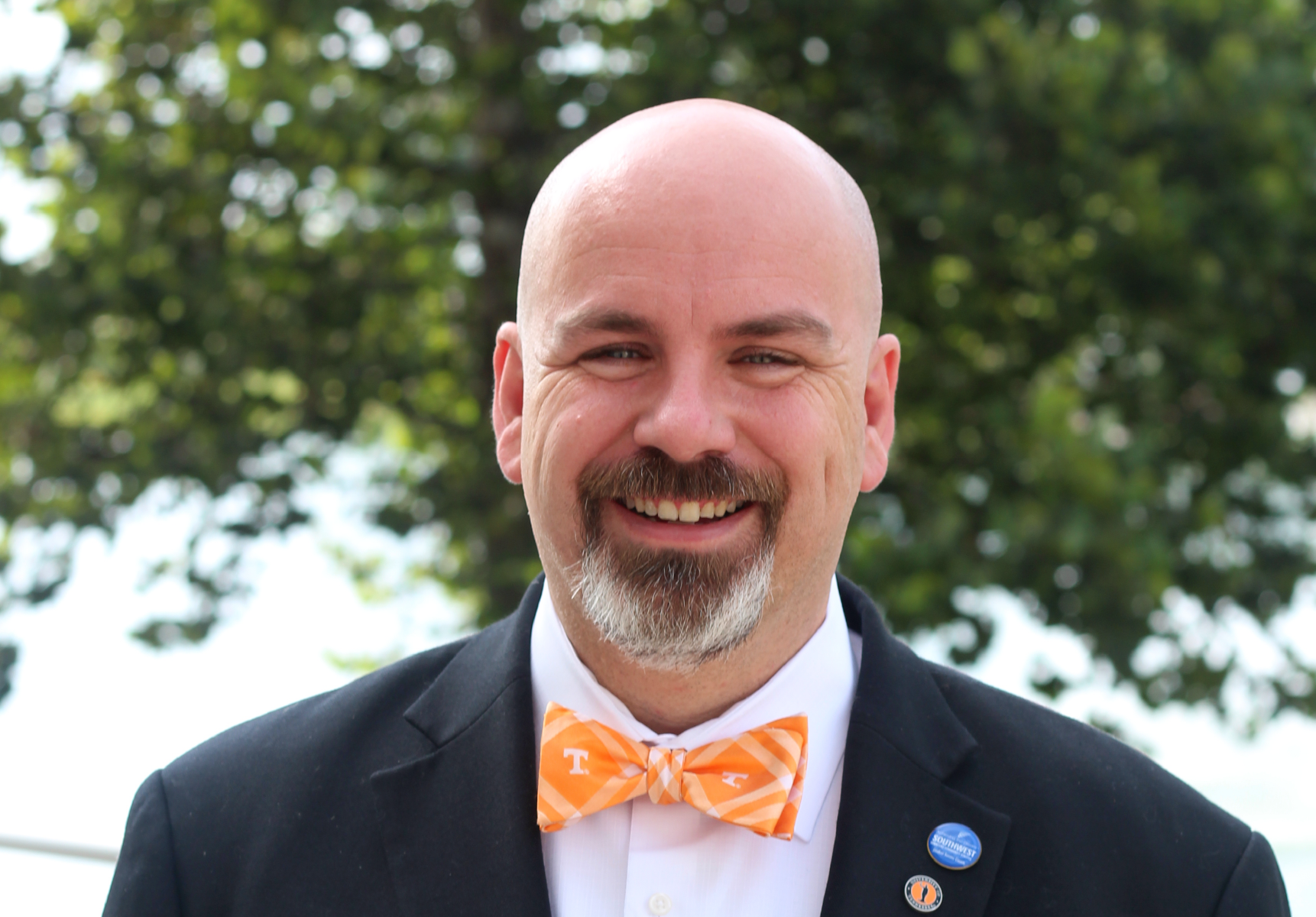 Jeremy Burnett to Lead 4-H and Youth Development Facility
MIDDLETON, Tenn. – University of Tennessee Extension has named a new director for Lone Oaks Farm in Middleton, Tennessee. Jeremy Burnett will begin in his new role on November 20, 2023. Burnett will oversee this working cattle and hay farm, which also includes The Clays youth and adult shooting sports facility, the newly opened 4-H and Youth Development Center, hospitality and corporate retreat facilities, and other recreational opportunities.
"Jeremy has excellent experience with youth development programming, hospitality management, higher education faculty development, and strong relationship building across broad communities," says Ashley Stokes, dean of UT Extension. "I am confident his wide-ranging experiences will enable him to provide the leadership Lone Oaks Farm needs to further develop as a premier facility, especially with our 4-H and Youth Development and Stem Education Center."
Lone Oaks Farm spans more than 1,200 acres of fields, farmland, woods, trails, waterways, lakes, and more. The grounds are home to more than a dozen residences, numerous event spaces and the largest collection of antique American hand tools in the United States. In addition to regularly hosting teachers and their classes, 4-H STEM programs and camps, weddings, conferences and work retreats, the property is also a functioning farm featuring livestock, fruit and vegetable gardens, row crop agriculture and much more. Lone Oaks Farm is also internationally recognized for its $3.5-million Clay Target Shooting and Hunter Education Center, which provides recreational and educational shooting and hunting sessions for visitors of all ages.
"I am incredibly excited to join the Lone Oaks Farm family, UT Extension, and the larger UT Institute of Agriculture team in serving its continued growth as a nationally recognized education center," says Burnett. "We have an excellent team in place, and together we will take it to its full potential."
Burnett most recently served as the dean of Off-Campus Instructional Sites at Southwest Tennessee Community College. He was with Southwest for 23 years as a tenured faculty member in Hospitality Management and in various administrative roles. Burnett holds a bachelor's degree in Hotel and Restaurant Administration and a Master of Science in Recreation, Tourism and Hospitality, both from the University of Tennessee, Knoxville. He has work experience in the hotel and lodging industry with both the Kemmons Wilson companies – Holiday Inn and the MGM Grand Hotel and Casino in Las Vegas.
Burnett has had the privilege to work with his son and others in Boy Scouts for more than a decade as a father, cubmaster, merit badge counselor, Eagle Mentor and Troop committee chair. In that work, he has had numerous scouts to earn the rank of Eagle. In his spare time, he enjoys woodworking and boating with his family.
4-H is the largest youth development program in the nation. In communities across Tennessee this past year, nearly two million children, families and volunteers have been engaged in 4-H and Youth Development through school and community clubs, service projects, volunteer activities, year-round educational programs and summer camps.
The University of Tennessee Institute of Agriculture is composed of the Herbert College of Agriculture, UT AgResearch, UT College of Veterinary Medicine, and UT Extension. Through its land-grant mission of teaching, research and Extension, the Institute touches lives and provides Real. Life. Solutions. utia.tennessee.edu.