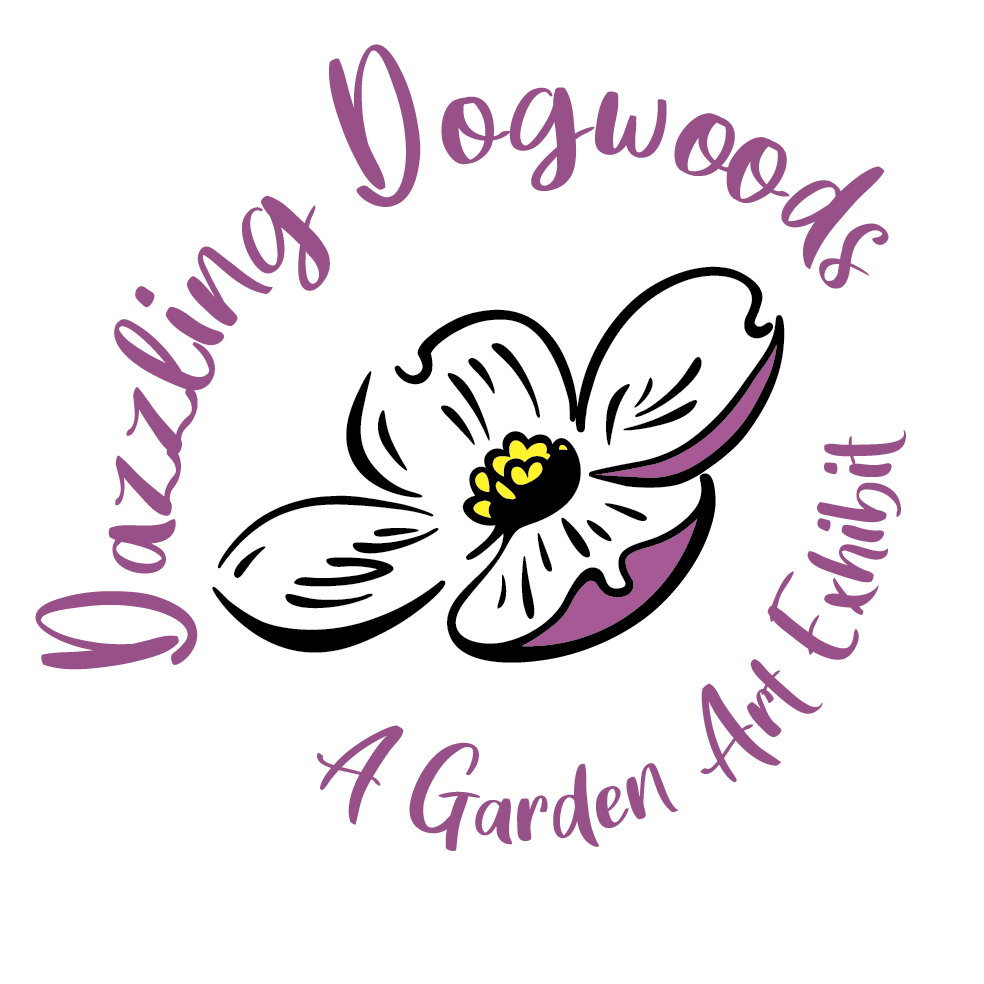 Collaboration with Local Artists Promotes Community Participation in Both Art and Gardening
KNOXVILLE, Tenn. – For the third year in a row, the University of Tennessee Gardens, Knoxville, is proud to announce a new Art in the Gardens project for 2020. This year's theme is "Dazzling Dogwoods: A Garden Art Exhibit," and local artists are invited to decorate or embellish a pre-fabricated dogwood blossom silhouette for UT Gardens visitors to enjoy. Donated pieces will be auctioned in September 2020 with all proceeds benefiting the UT Gardens.

"Our goals are to raise awareness and support of the UT Gardens," says interim director James Newburn. "This fun and whimsical project is a great combination of gardening and art."

Amateur or professional artists are invited to artistically interpret this year's theme. Canvases, in the form of a primed plywood dogwood silhouette, will be provided to each artist. The dogwood forms are available in two sizes –21 inches by 21 inches or 36 inches by 36 inches. When completed, works will be returned and installed in the UT Gardens.

Artists and the general public are invited to an opening reception to view the Dazzling Dogwoods on June 5 as part of Knoxville's First Friday monthly celebration. Contributing artists are invited to share thoughts about their piece and inspiration during the opening reception as well.

Those interested in participating should register online at tiny.utk.edu/dogwoods. Entry fees are $20 for a small dogwood form and $30 for a large or $45 for two dogwood forms, one in each size. Once registered the artist will be contacted by UT Gardens staff to arrange for pickup and payment. Registration is now open and will continue until all silhouettes are sold. Forms may be picked up after March 2 and completed works must be returned by May 4.

The UT Gardens in Knoxville are located off Neyland Drive behind the UT Veterinary Medical Center on the Institute of Agriculture campus. From I-40 take Exit 386B onto Highway 129 (Alcoa Highway south toward the airport). From Highway 129 take the exit for Highway 158 (Neyland Drive). Turn left onto Neyland Drive at end of exit ramp. Turn left onto Joe Johnson Drive and right at the next light onto Chapman Drive. Free visitor parking is available directly across from the entrance to the UT Gardens.

The UT Gardens includes plant collections located in Knoxville, Crossville and Jackson. Designated as the official botanical garden for the State of Tennessee, the collections are part of the UT Institute of Agriculture. The Gardens' mission is to foster appreciation, education and stewardship of plants through garden displays, educational programs and research trials. The Gardens are open during all seasons and free to the public. For more information, see the Gardens website:  utia.tennessee.edu/state-botanical-garden/.