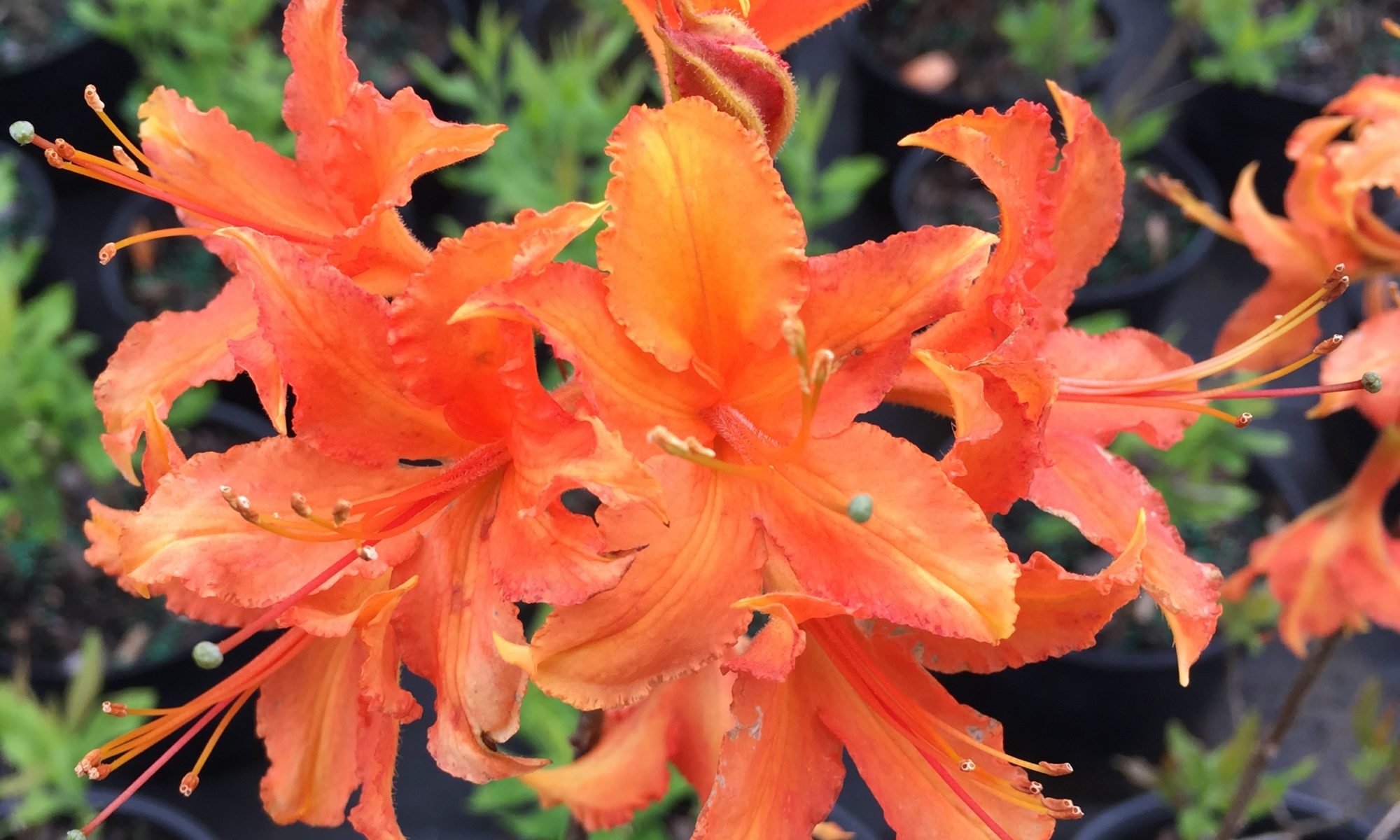 Sale Opens to the Public August 31, to Gardens Members August 28
KNOXVILLE, Tenn. – Invest in your garden now with fantastic selections for fall planting. The University of Tennessee Gardens, Knoxville, will host its annual Fabulous Fall Plant Sale online this year with wonderful selections available for purchase.
The sale opens to members of the UT Gardens, Knoxville, on August 28 and will open to the public on August 31. The sale closes September 7. Purchases may be picked up by appointment only September 11 and 12, and UT Gardens, Knoxville, staff will be following contactless pickup procedures.
Members of the UT Gardens, Knoxville, also receive a 10% discount on all purchases. Memberships may be purchased now and a catalog of available plants will soon be listed on the UT Gardens website. A variety of flowering perennials, uncommon evergreens, dwarf and full-size shrubs and trees and much more will be available.
Featured plants for this sale include two local Tennessee stars as well as three other quality selections chosen for their beauty and adaptability. 'Tennessee Orange' Azalea was bred in collaboration with renowned azalea hybridizer Vivian Abney to provide Volunteer spirit for the home landscape. This hybrid native flame azalea displays vivid orange blooms in early summer and is sure to become a statewide garden legend.
Another local favorite, named after the iconic 1982 Knoxville World's Fair globe, is Japanese Cornel Dogwood 'Sunsphere'. A deciduous tree that grows 15-25 feet tall and bursts into bloom with copious amounts of cheerful yellow flower tufts in late January to early February, it will bring beauty and cheer to the dull days of winter. Black Cat® Pussywillow is another winter favorite with silver-black catkins perfect for flower arrangements or simply adding a unique flair to your plant collection. This medium-sized, easy-to-grow, deciduous shrub grows up to 12 feet tall and wide and is tolerant of wet soils.
The final two selections are hardy, deer-resistant, seedless, non-invasive selections of the classic garden staple spirea. Double Play Doozie® and Double Play Blue Kazoo® are both small shrubs with eye-catching leaf color and lovely long lasting flowers. Doozie® has red spring foliage that transitions to a rich green with deep pink flowers and Blue Kazoo® displays cool blue foliage with large white flower clusters.
Great gardeners know that fall is the ideal time for planting because the soil is still warm from the summer sun while the air begins to cool, creating the perfect environment for healthy root growth. This combined with declining pest and disease populations is a recipe for success. Work and planning now will pay off in the spring with strong healthy plants growing beautifully in a home garden.
About the UT Gardens, Knoxville: The UT Gardens feature more than 1,000 woody plants under long-term observation and 2,000 varieties of herbaceous plants evaluated annually. The Gardens function as an outdoor laboratory, teaching and research facility, and public gardens, sharing their beauty with more than 50,000 visitors yearly. Established in 1983 by the UT Institute of Agriculture Department of Plant Sciences, the Gardens are recognized as an official All American Selections (AAS) test site for evaluating new plants for the ornamental market; an American Conifer Association and an American Hosta Society reference garden; and as a Tennessee certified arboretum. The site is a valuable resource for home gardeners and landscape professionals.
The UT Gardens, Knoxville, are located just off Neyland Drive behind the UT Veterinary Medical Center on the Institute of Agriculture campus. From I-40 take Exit 386B onto Highway 129 (Alcoa Highway south toward the airport). From Highway 129 take the exit for Highway 158 (Neyland Drive). Turn left onto Neyland Drive at end of exit ramp. Turn left onto Joe Johnson Drive and right at the next light onto Chapman Drive. Free visitor parking is available directly across from the entrance to the UT Gardens. For more information, see the Gardens website.