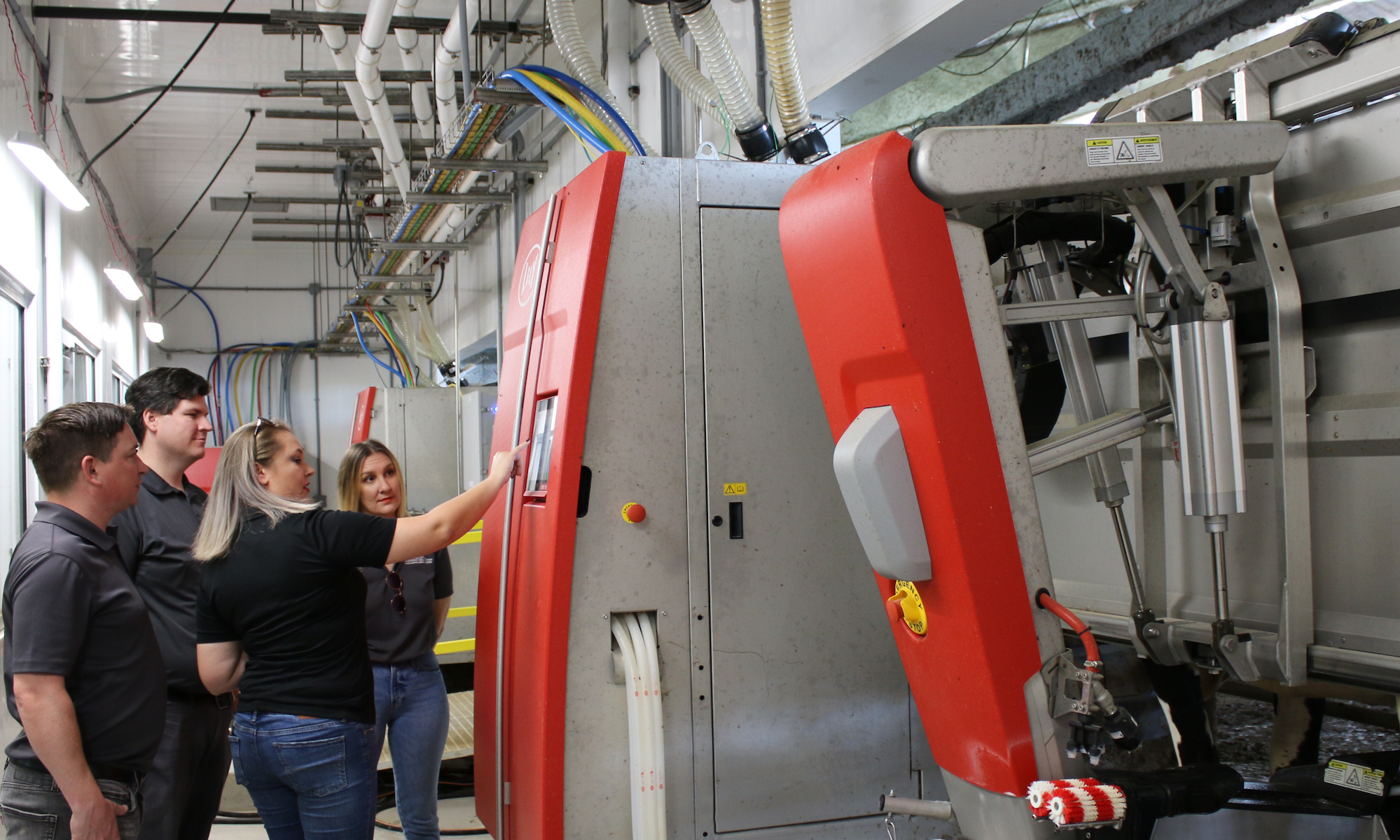 UT Researchers Study Impact, Risks of Internet-Connected Dairy Technology
KNOXVILLE, Tenn. — Researchers from the University of Tennessee Institute of Agriculture have received a $300,000 USDA-NIFA new investigator seed grant to analyze data security concerns and privacy risks of using Precision Dairy Management (PDM) systems. The study, led by Jamie Greig, assistant professor in the Department of Agricultural Leadership, Education and Communications, will research the types and extent of PDM systems used by Tennessee dairy farmers, potential data security risks of these devices and how farmers and technology developers perceive these threats.
PDM systems are designed to help farmers maximize dairy output through the usage of data collection and artificial intelligence technologies during the milking process to better enhance animal welfare, detect and prevent disease, reduce livestock discomfort and analyze and improve overall milk production. Despite potential long-term benefits to profitability and animal health, data breaches and privacy violations could pose a safety risk.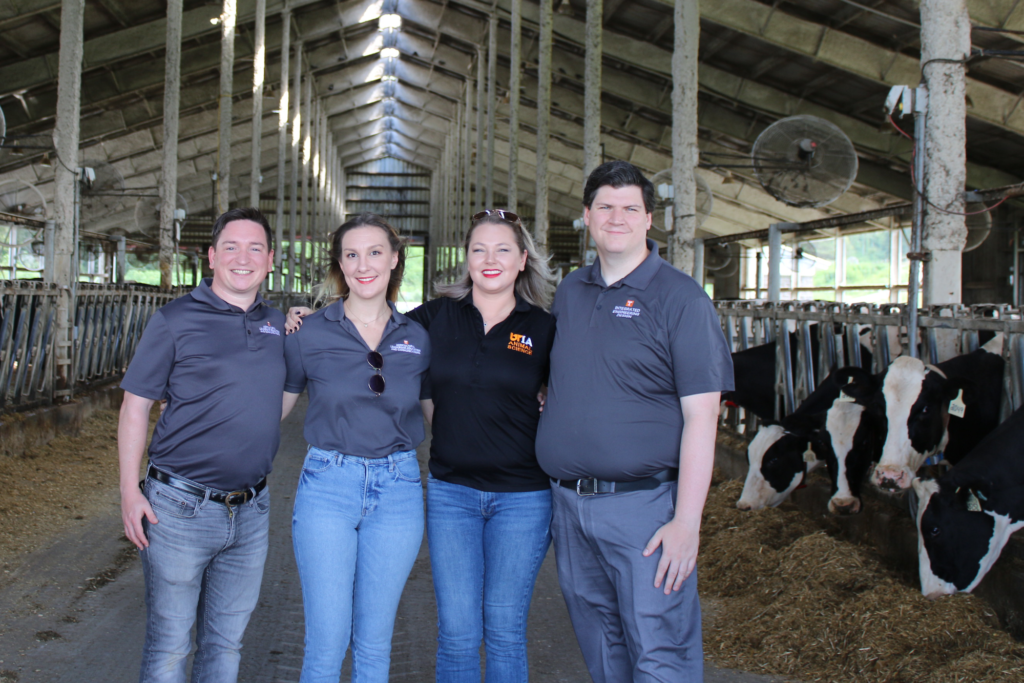 The research project will analyze the types of internet-connected devices (ICDs) in PDM systems and how they are used, determining how potential security breaches and unwanted online access could affect farmers at the local, state and national levels. Greig and his team will also conduct surveys and focus groups to determine the concerns of both farmers and ICD developers, providing insight into how these risks might impact those using or creating PDM systems. Findings from the project's research tests and survey collections will then be used to assess how agricultural technologies utilizing artificial intelligence, machine learning and predictive decision making might impact a variety of individuals including farmers, product consumers and technology developers as well as agricultural markets.
"As technological innovations are introduced to agricultural production, the development of new systems sometimes exceeds our understanding of their impact. This study will not only enhance our awareness of how users and developers perceive data privacy and security concerns in PDM systems, but also analyze how much of a threat these systems pose. Technology has the potential to benefit production practices, but it is important that we do so in a way that is safe for producers, consumers and the animals on which they rely," says Greig.
The project will feature the collaboration of Greig and various University of Tennessee faculty members including Shelli Rampold, assistant professor in the UT Department of Agricultural Leadership, Education and Communications; Liz Eckelkamp, Extension specialist and assistant professor of animal sciences; and Scott Ruoti, researcher and assistant professor in the Min H. Kao Department of Electrical Engineering and Computer Science. The two-year study is funded by USDA-NIFA through the Social Implications of Emerging Technology Program.
Through its land-grant mission of research, teaching and extension, the University of Tennessee Institute of Agriculture touches lives and provides Real. Life. Solutions. utia.tennessee.edu.