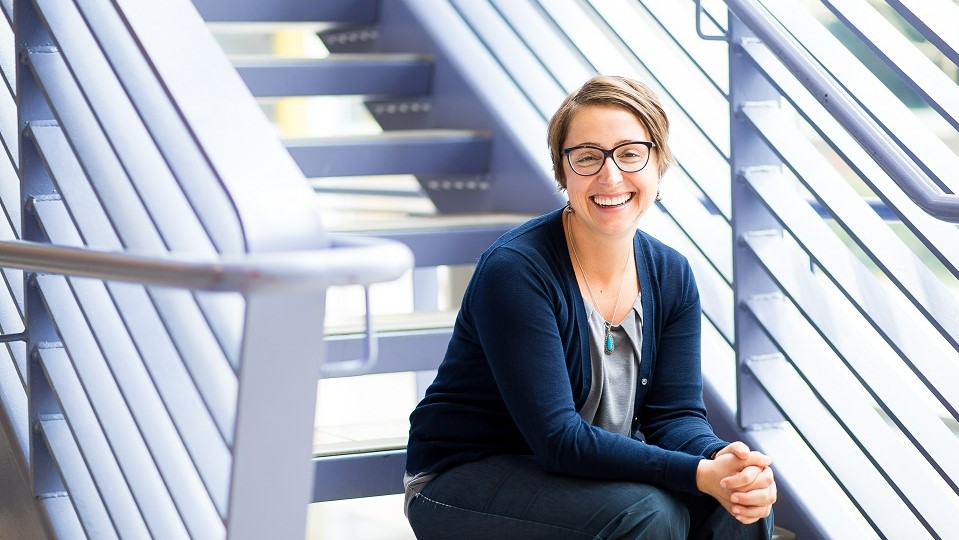 Hadziabdic Guerry To Study Population Genetics of the Frafra Potato in West Africa
KNOXVILLE, Tenn. — In Africa as well as across other continents, several indigenous crop species have the potential to become foods of the future for growing populations. Denita Hadziabdic Guerry is among the scientists working to integrate the frafra potato (Solenostemon rotendifolius) into existing agricultural research platforms and thus transform the species into an alternative food source grown in west Africa.
Hadziabdic Guerry is an assistant professor of fungal and population genetics and biodiversity on the faculty of the University of Tennessee Institute of Agriculture. She has recently received a Fulbright Award to the African Regional Research Program to study the frafra potato as an alternative food source. Hadziabdic Guerry will spend four months in Ghana spanning from late 2018 into 2019 working closely with her collaborator at the University of Ghana (UG), Naalamle Amissah, to evaluate the genetic diversity of frafra potato populations in Ghana and surrounding sub-Saharan African countries where the species is cultivated. The tuber, which is similar to a sweet potato, is an underutilized food crop.
Known for its high calcium and iron content, the frafra potato also contains micronutrients that make it extremely valuable from the perspective of food security. The ultimate goal, says Hadziabdic Guerry, is to move this native plant from a popular home garden species to larger-scale cultivation as a commercial crop. To accomplish this, she adds, coordinated research efforts are needed to improve the production of the nutritious tuber adapted to the dry climate conditions in west Africa. For example, some research cites the need for the region to enhance soil productivity as well as the need to improve the genetic traits of the potato to align it with consumer preferences like tuber size, taste and ease of peeling. Research is also needed to address rapid tuber deterioration during storage, plant propagation and pest and disease identification.
First, however, is the need to assess the diversity of existing frafra populations. Hadziabdic Guerry, with the help of faculty and students from UG, expects to collect around 300 samples of frafra potatoes from across different geographical regions. She will then assess the genetic diversity and spatial structure of the existing populations. While in Ghana, she will teach UG students basic molecular techniques, as well as how to collect and record data, data organization and project design.
"Although the primary role of the proposed project is to evaluate genetic diversity of indigenous frafra potato populations in Ghana and surrounding sub-Saharan African countries, this experience will facilitate knowledge exchange among faculty, staff and students," says Hadziabdic Guerry. She expects to grow as a scientist through the international experience, and she hopes her efforts will help preserve the frafra's biodiversity in western Africa and enhance food security for people living in the region.
"This is quite an innovative project that involves studying traditional subjects while providing hands-on experiential learning experiences for faculty, staff and students at the University of Ghana," says DeWayne Shoemaker, head of the UT Department of Entomology and Plant Pathology.
The Fulbright U.S. Scholar Program​ offers teaching, research or combination teaching/research awards in more than 160 countries each year. Fulbright alumni include 59 Nobel Laureates, 82 Pulitzer Prize winners, 71 MacArthur Fellows, 16 Presidential Medal of Freedom recipients and thousands of leaders across the private, public and nonprofit sectors. Since its inception in 1946, more than 360,000 "Fulbrighters" have participated in the program.
Through its land-grant mission of research, teaching and extension, the University of Tennessee Institute of Agriculture touches lives and provides Real. Life. Solutions. utia.tennessee.edu.