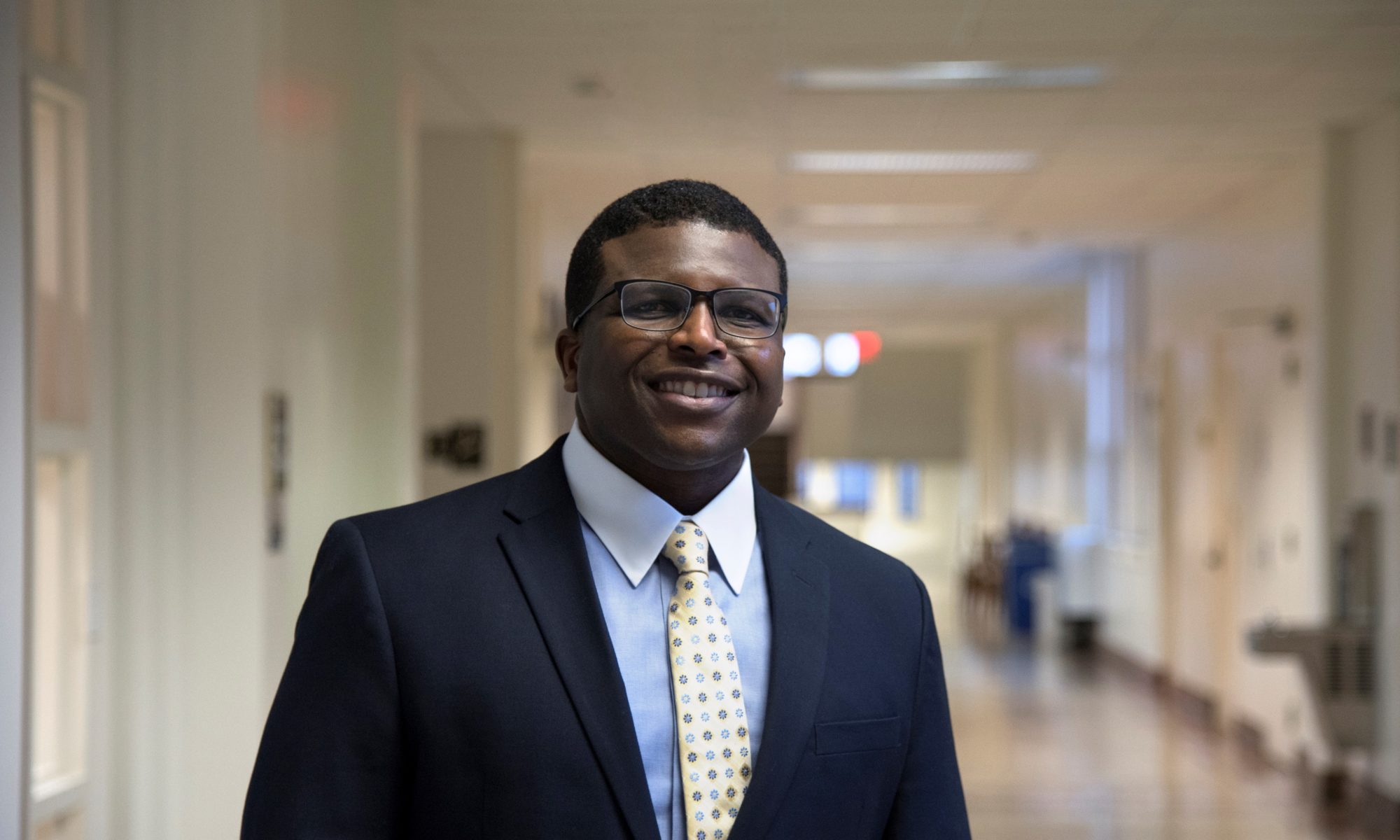 Andrew Muhammad Lends Expertise in Efforts to Accelerate Climate Change Action
KNOXVILLE, Tenn. — Andrew Muhammad, professor and Blasingame Chair of Excellence in Agricultural Policy at the University of Tennessee Institute of Agriculture, has been tapped by the Board for International Food and Agricultural Development (BIFAD) to serve on its Subcommittee on Systemic Solutions for Climate Change Adaptation and Mitigation in Agricultural, Nutrition and Food Systems.
The climate change subcommittee is comprised of 13 individuals strategically chosen to provide expanded transdisciplinary expertise, diverse views and organizational perspectives to address systemic risks brought about by climate change. The team will engage experts from around the world and guide implementation of a commissioned study to inform their work. The subcommittee will determine evidence-based recommendations to advise the board.
Appointed by President Biden, BIFAD is a seven-member federal advisory board that will ultimately deliver the subcommittee's independent recommendations to the U.S. Agency for International Development (USAID) to optimize and accelerate climate change programming. The subcommittee's recommendations will be expeditiously reached to equip USAID and the U.S. government with recommendations or preliminary recommendations for participation in the 27th United Nations Climate Change Conference of the Parties in November 2022.
"I look forward to serving on the BIFAD subcommittee, working with industry leaders, scientists and academics to deliver applicable solutions to climate and environmental issues affecting agriculture and food systems globally," said Muhammad. "It is an honor to have been selected, and I am excited about this opportunity."
Carrie Castille, the UT Institute of Agriculture's recently appointed senior vice chancellor and senior vice president, holds a Ph.D. in renewable natural resources and environmental and public policy, and she recognizes the importance of Muhammad's new role and the influence the BIFAD subcommittee's recommendations may have across Tennessee, the United States and globally. "UTIA and other land-grant institutions will look to the subcommittee for guidance on how to tailor future research and education efforts on behalf of our stakeholders," she said.
A renowned agricultural trade expert, Muhammad joined the Department of Agricultural and Resource Economics in 2018. He assists state and national agricultural decision makers in the evaluation of policies and programs dealing with agricultural commodities, food and international trade, as well as advocating for state and regional agricultural opportunities. His current research focuses on agricultural trade and trade policy, effects of trade on developing countries, and global food demand. He currently serves on USDA's Agricultural Policy Advisory Committee where he advises national leaders on international agricultural trade issues, including the enforcement of existing trade agreements, as well as negotiating objectives for new trade agreements. He has garnered funding in excess of $4 million for teaching and research and has written more than 60 journal articles and 40 reports on agricultural trade and policy issues.
He previously served as associate director of the Market and Trade Economics Division and as chief of the International Demand and Trade Branch at USDA's Economic Research Service.
Through its land-grant mission of research, teaching and extension, the University of Tennessee Institute of Agriculture touches lives and provides Real. Life. Solutions. utia.tennessee.edu.