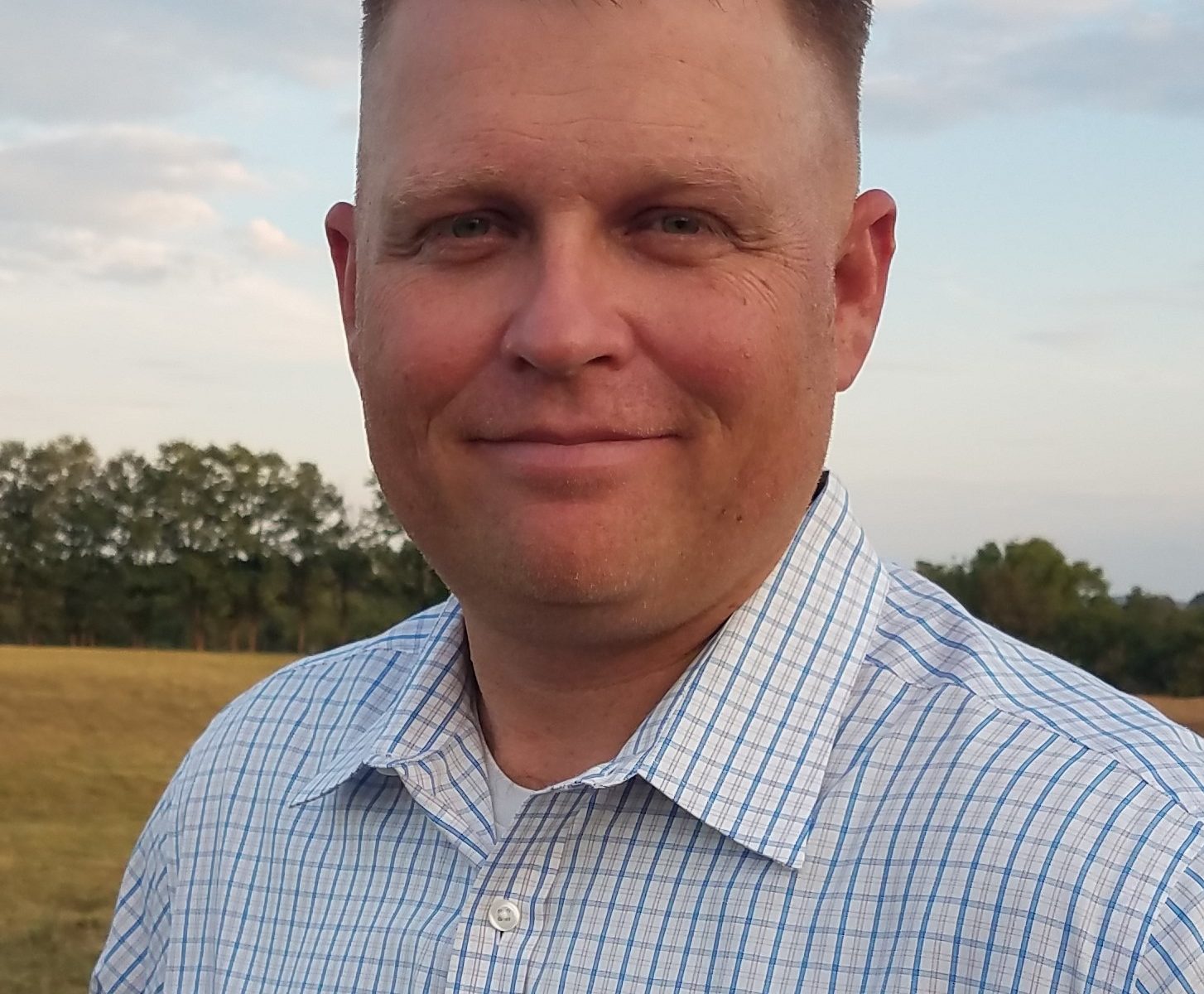 Justin McKinney to Lead Facility ​
KNOXVILLE, Tenn. — The University of Tennessee Institute of Agriculture has named Justin L. McKinney as Director of the AgResearch and Education Center at Greeneville, Tennessee. McKinney is currently the director and financial manager of the Eastern Kentucky University farms and has more than 17 years of service to academia and agricultural industry.

McKinney's appointment reaffirms UTIA's commitment to serving the needs of agricultural producers and industry in northeastern Tennessee. Established in 1932, the 500-acre AgResearch and Education Center at Greeneville is historically known for its research on burley tobacco production, and the Center was involved in the development and release of 11 tobacco varieties known and grown worldwide. The Center has also historically been involved in research to support improved beef cow and calf production. As the production of tobacco has shifted away from northeast Tennessee, the Center's efforts in recent years have been directed more toward supporting the need for forage production research. East Tennessee is home to a sizeable number of beef cattle, and with approximately 64,000 head valued at more than $21 million, Greene County is ranked among the top cattle-producing counties in the state.

"UT AgResearch is committed to serving the needs of the East Tennessee agricultural community with an active research program at the Greeneville Center," said Hongwei Xin, dean of UT AgResearch. "We are very excited to have Justin take the leadership role at the Center. His combined knowledge and experiences in crop and livestock production, passion for applied research, background with farm facilities and budget management, and high enthusiasm will be valuable to the success of the Center's programs."

Tim Cross, senior vice president and senior vice chancellor for the UT Institute of Agriculture, added, "The AgResearch and Education centers across the state serve as vital links in UTIA's mission of research, teaching and extension. With his background in agronomy and livestock management, Justin McKinney will shepherd the research program at Greeneville for the benefit of producers across the region and state."

McKinney is a member of the National Cattlemen's Beef Association (NCBA) and has served on the Kentucky Cattlemen's Association Board of Directors. He is also a member of the National Association of Plant Breeders (NAPB) and has served on the Madison County, Kentucky, Extension Agricultural Council. He is a two-time graduate of the University of Florida having earned his M.S. in agronomy in 2013 and his B.S. in food and resource economics in 2002. He is well versed in both livestock and crop management systems.

McKinney is also vested in educating the public—especially young people—about the importance of supporting local agriculture. As part of his duties in Kentucky, he coordinated "Kiddie Days" on Eastern Kentucky's Meadowbrook Farm and has lectured at the Madison County Fairgrounds. The UT AgResearch and Education Center at Greeneville regularly serves as a hub for introducing young people to the importance of agriculture. Each year the Center hosts more than 700 Greene County third graders at the annual Kids Day on the Farm sponsored by the Agribusiness Committee of the Greene County Partnership. 

Among his service to the agricultural community, McKinney cites his work with the Kentucky Cattlemen's Association to help develop the "Kentucky Proud" brand of ground beef that is currently being sold exclusively through Kroger Stores' Louisville district.

"I am humbled and honored to be given this opportunity to serve as the next Center Director for UT's AgResearch and Education Center at Greeneville. In my new role I hope to expand the Center's reach by increasing the visibility of its programs through implementing technological and scientific advancements in agriculture with the highest impact on East Tennessee," says McKinney. He adds, "I am looking forward to collaborating with Dr. Hongwei Xin, his administration, UT's faculty, staff, students and community stakeholders. My passion for agriculture research and education has steered me on this path to becoming a Tennessee Volunteer. I am eager to get started with this new endeavor."

McKinney's appointment begins Wednesday, October 23, 2019. He replaces Rob Ellis, who has served as director of the Greeneville Center since 2004 and who has also held a dual appointment as director at both Greeneville and the UT Highland Rim AgResearch and Education Center in Springfield, Tennessee, since May 2016. Ellis will continue in his role in Springfield.

Through its mission of research, teaching and extension, the University of Tennessee Institute of Agriculture touches lives and provides Real. Life. Solutions.  utia.tennessee.edu.