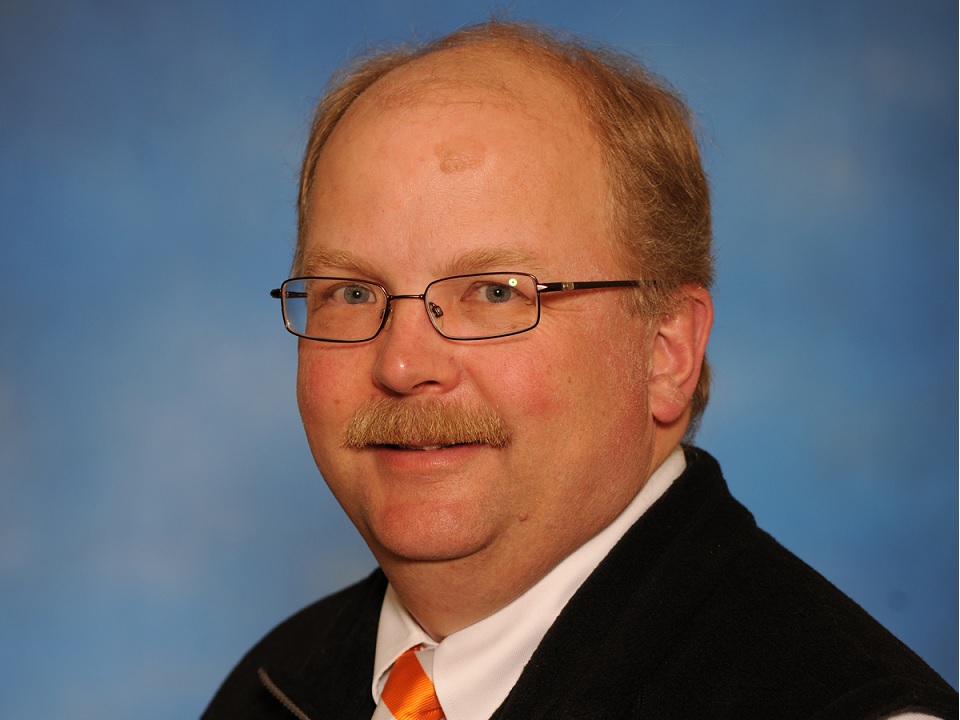 College Tapped Internal Expertise for Several New Appointments

KNOXVILLE, Tenn. – The University of Tennessee College of Veterinary Medicine has named Dr. David Anderson as its new Associate Dean for Research and Graduate Studies. Anderson had previously served as department head of the college's Large Animal Clinical Sciences for eight years.
Dr. Jim Thompson, college dean, praises Anderson's leadership abilities. "Dr. Anderson has effectively led our department of Large Animal Clinical Sciences," says Thompson. "He has advanced basic, translational, and clinically-relevant scientific research not only in our college, but throughout the University of Tennessee, Knoxville, the UT Institute of Agriculture, and the Graduate School of Medicine."
While his clinical expertise is in surgery of beef and dairy cattle, sheep and goats, llamas and alpacas, and pigs, his research interests include surgery, pain management, biomaterials, and translational regenerative medicine. Anderson says he's honored to have the privilege of working with faculty, staff, and students to advance research for human and animal health. "The research communities at UT offer exciting opportunities to solve complex problems through collaborative teams within and outside of the university system." Anderson says. "My hope is to create a transformative culture where we can accelerate research and its translation for the good of society."
Anderson earned his bachelor's degree and doctor of veterinary medicine (DVM) at North Carolina State University. He completed an internship at the University of Georgia, a residency in Food Animal Medicine, Surgery, and Reproduction and a master's degree at Kansas State University (KSU). Anderson is a board-certified specialist in large animal surgery and a Founding Fellow of Minimally Invasive Surgery (Large Animal Soft Tissue) with the American College of Veterinary Surgeons. Prior to his time at Tennessee, Anderson served as professor and department head at KSU, associate professor and head of Food Animal Medicine at Ohio State University.
Dr. Stephen Kania, professor and director of the Immunology Service Laboratory in the Department of Biomedical and Diagnostic Sciences, has been named assistant dean of Research and Graduate Studies. Dean Thompson says Kania is greatly respected by graduate-degree seeking students and their mentoring faculty. As director of the college's Comparative and Experimental Medicine Graduate Program, Kania has overseen a revitalization of the graduate program and initiated program changes that included the addition of DVM/PhD and concurrent master's/Ph.D. options.
Kania earned his bachelor's degree from Eastern Connecticut State University, master's degree from Washington State University, and his doctorate in Veterinary Infectious Diseases from the University of Florida. Among his research interests are host-pathogen interactions, genetic basis of antibiotic resistance, as well as immune response and modulation by vaccines and therapeutic agents.
Dr. Michael McEntee has guided the college's research program since 2012 while serving as department head of Biomedical and Diagnostic Sciences (BDS). He remains head of the BDS department. Dr. Carla Sommardahl, an equine internal medicine specialist, has been named interim department head of Large Animal Clinical Sciences.
One of 30 veterinary colleges in the United States, the UT College of Veterinary Medicine educates students in the art and science of veterinary medicine and related biomedical sciences, promotes scientific research and enhances human and animal well-being.
Through its land-grant mission of research, teaching and extension the University of Tennessee Institute of Agriculture (UTIA) touches lives and provides Real. Life. Solutions. utia.tennessee.edu.
—