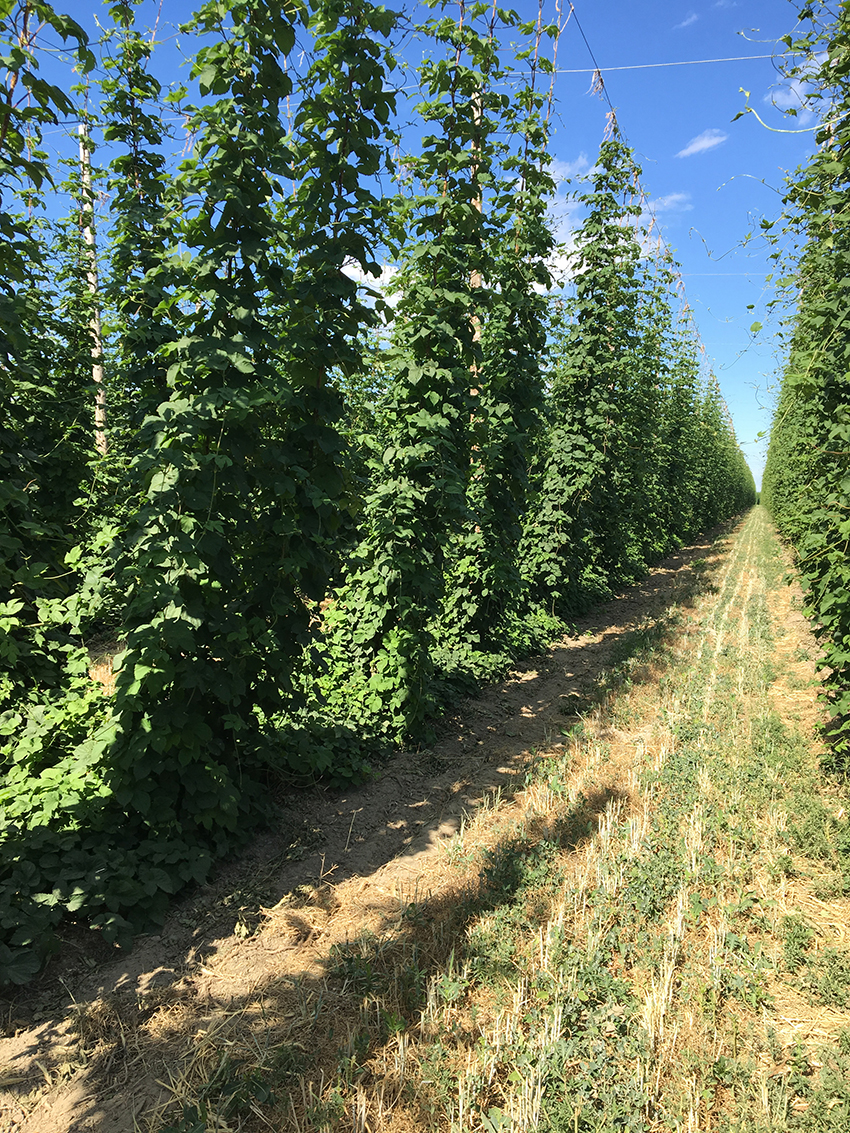 ​Pre-registration Ends October 4 for Educational Event
MEMPHIS, Tenn. — The expansion of the microbrewery industry in Tennessee is stimulating an interest for locally produced hops and other crops used in brewing and distilling. A team of investigators from the University of Tennessee Institute of Agriculture is collaborating with Agricenter International to host an informational workshops on growing hops. The workshop will be conducted on Thursday, October 10, from 9 a.m. to 12 noon.

To help Tennessee producers better understand hops, the workshop will feature production information from UT Extension Specialist Dave Lockwood from the Department of Plant Sciences. David Hughes and Aaron Smith from the Department of Agricultural and Natural Resource Economics will cover economic and marketing trends. The October 10 session will also feature Bruce Kirksey, director of farm research at Agricenter International. Kirksey will discuss results of recent hops variety trials at the Agricenter. The workshop will offer producers practical insight to a number of emerging economical and production concerns related to growing hops in Tennessee.

The program will be conducted in the Horticulture Room at Agricenter International, 7777 Walnut Grove Road, Memphis, Tennessee, 38120. This educational workshop is being conducted as part of a Specialty Crop Block Grant administered by the Tennessee Department of Agriculture and the USDA. This project is intended to strengthen the competitiveness of Tennessee hops production.

Space is limited at the event so participants are encouraged to preregister early and no later than October 4. For complete details on workshop topics and to preregister, contact Hannah Wright at hwrigh13@utk.edu or 865-974-1895. The program is open to all eligible persons regardless of race, color, national origin, sex, age, religion, disability or veteran status. 

Through its mission of research, teaching and extension, the University of Tennessee Institute of Agriculture touches lives and provides Real. Life. Solutions.  utia.tennessee.edu.