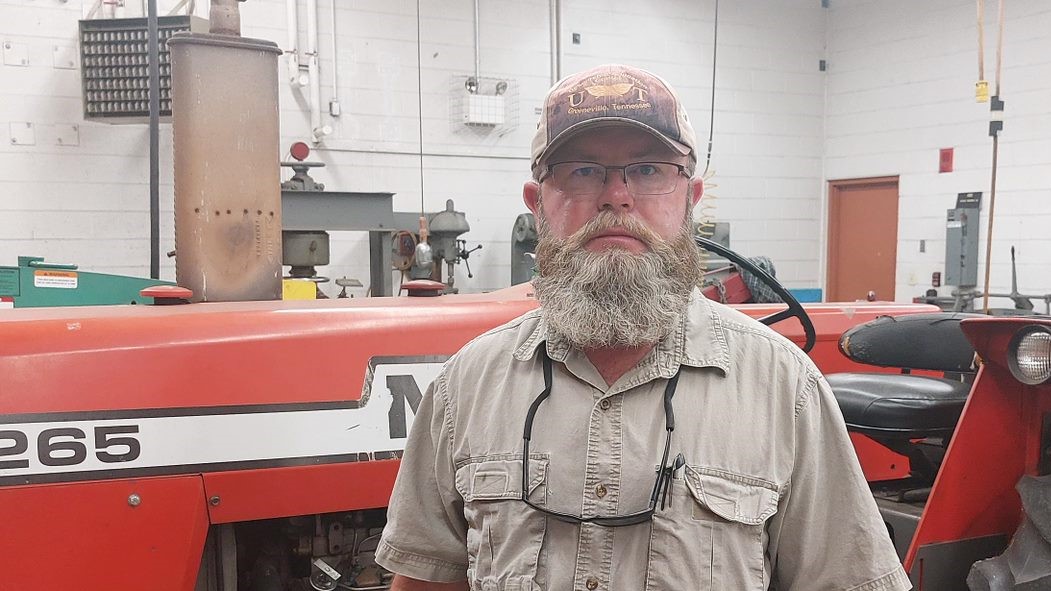 UT Institute of Agriculture Presents Top Faculty and Staff Awards for 2023 
KNOXVILLE, Tenn. – The University of Tennessee Institute of Agriculture recognized some of its top faculty, staff, researchers and Extension experts at UTIA's annual awards and promotions luncheon on the UTIA campus in Knoxville on August 15, 2023. Many of the awards are gifts made possible by faculty, alumni and friends of the Institute.
UT Institute of Agriculture Senior Vice Chancellor and Senior Vice President Keith Carver hosted the award winners and celebrated their work. "I'm excited to celebrate the amazing work of our UTIA faculty and staff," says Carver. "These awards are well-deserved and represent our employees' steadfast dedication to their work, the Institute and the people of Tennessee. The impact of their accomplishments and passion will be felt for generations to come."
Wesley Wright, senior research associate in the Department of Biosystems Engineering and Soil Science, is the recipient of the UT AgResearch Dean's Award for Outstanding Professional Staff. The UT AgResearch Dean's Award for Outstanding Professional Staff honors and acknowledges excellence of employees in fulfilling their job responsibilities. The award recognizes employees who have demonstrated the following: competence and critical thinking, cooperativeness and team building, professionalism and ethical behavior, initiative, dependability, and excellent communication skills.
"It is truly an honor to have been nominated for this award, but for so many colleagues and current and former students to support the nomination is heartwarming," says Wright.
Wright has been with UTIA for 26 years. During that time, he's enjoyed supporting the research activities of tenure track faculty and graduate students. He is proud of the accomplishments of the many faculty and dozens of graduate students with whom he has worked. Wright says his interactions with them have led to some great and lasting friendships.
Among his many accomplishments, Wright received the Outstanding Service award in Biosystems Engineering and Soil Science for 2007, 2012, 2014, 2019, and 2023. He also received the 2008 Gamma Sigma Delta Team Award, the 2011 Outstanding Staff Award and the 2012 Department Head's Teaching Citation award.
Through its land-grant mission of research, teaching and extension, the University of Tennessee Institute of Agriculture touches lives and provides Real. Life. Solutions. utia.tennessee.edu.