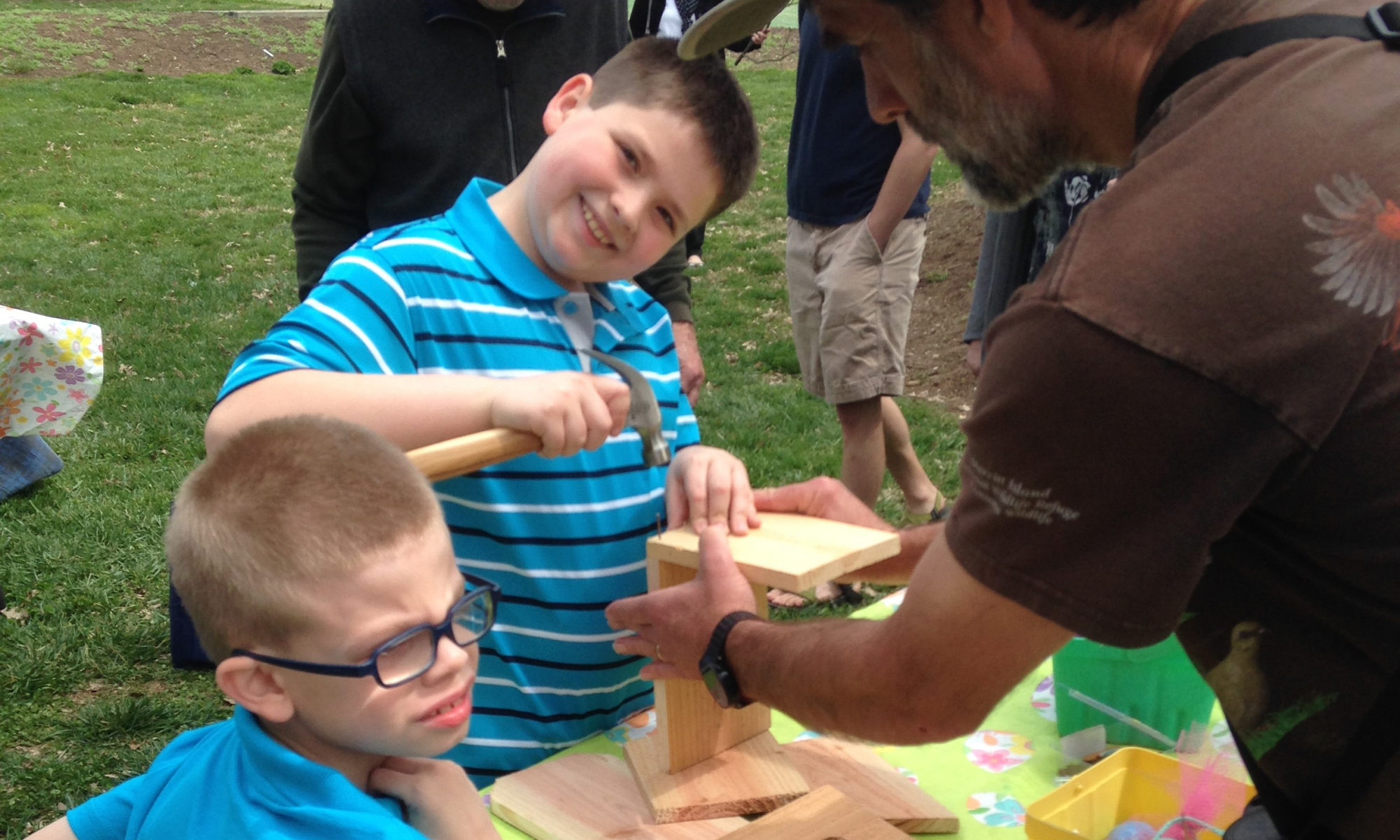 ​Join Us for Springtime Family Fun on March 28
​
KNOXVILLE, Tenn. – Celebrate springtime at the University of Tennessee Gardens, Knoxville, with wild bird education and an egg hunt on Saturday, March 28, from noon to 3 p.m.
UPDATED — The University of Tennessee has cancelled all events and gatherings of 50 people or more. Wild Bird Eggstravaganza will return to the UT Gardens in 2021.

The start of spring at the UT Gardens brings one of our most anticipated events—Wild Bird Eggstravaganza! The annual egg hunt, fun prizes and, of course, lots of great information about birds will highlight the event. Each participant will make bird-related crafts and will take home seeds to plant. The Easter Bunny might be found hopping around the garden, too! Wear favorite spring clothes, bring a basket and camera, and come ready for fun at the Wild Bird Eggstravaganza. 

In partnership with the Food Allergy Community of East Tennessee, the annual Wild Bird Eggstravangaza is food free. This event is family friendly and is intended for children ages 12 and under. The event is also sponsored by Allergy & Asthma Affiliates and UT Federal Credit Union. 

More than 1,000 woody plants are under long-term observation at the UT Gardens, and around 2,000 varieties of herbaceous plants are evaluated annually. The Gardens function as an outdoor laboratory, teaching and research facility, and public gardens, sharing their beauty with more than 50,000 visitors yearly. Established in 1983 by the UT Institute of Agriculture Department of Plant Sciences, the Gardens are recognized as one of only 34 official All American Selections (AAS) test sites in the United States. Both the UT Gardens in Knoxville and Jackson are Tennessee Certified Arboreta and American Conifer Society Reference Gardens. For more information, visit  utia.tennessee.edu/state-botanical-garden/.

Through its land-grant mission of research, teaching and extension, the University of Tennessee Institute of Agriculture touches lives and provides Real. Life. Solutions.  utia.tennessee.edu.