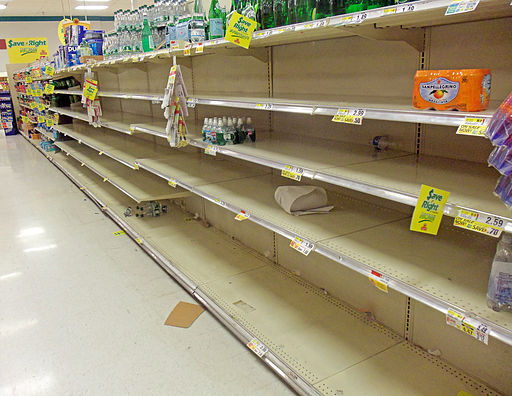 UT Extension Publications Provide Guidance, Reassurance
KNOXVILLE, Tenn. – Work furloughs, empty grocery shelves and constant handwashing have led many to deal with extra worries and fears during the COVID-19 pandemic. Many have reported higher levels of stress and anxiety as they worry about becoming infected with COVID-19 and face employment uncertainty. Some are experiencing a general feeling of hopelessness. To help consumers battle these concerns, University of Tennessee Extension has published three new publications authored by family and consumer science specialists.
"UT Extension is here to serve Tennesseans, in times of plenty and in times of want," says Christopher T. Sneed, consumer economics specialist with UT Extension. "These three publications are especially helpful when encountering difficult circumstances."
Worried about germs? "There are too many things to worry about right now besides whether a household cleaner is working to kill germs," says Janie Burney, professor in the Department of Family and Consumer Sciences. "That's why we produced Cleaning and Disinfecting Mythbusters (Publication D 96). This publication clearly discusses which kinds of household cleaners kill COVID-19 germs and which don't, so no one needs to wonder needlessly," continues the expert.
Tempted to hoard toilet paper and other precious commodities? Sneed says he has also seen the empty grocery shelves, but he cautions against panic buying. "What we're experiencing right now is panic buying, where shoppers irrationally buy large amounts of goods to prevent future shortages in their own household. Hoarding is a compulsive shopping behavior, where consumers lack control over buying choices." To avoid the compulsion to panic buy, Sneed suggests consumers take stock of their needs and shop with a list. This can help shoppers stay focused.
More advice and explanations are available in the publication Hoarding: What and Why (Publication D 97), authored by Sneed and Michelle Childs, an assistant professor in the UT Knoxville Department of Retail, Hospitality and Tourism Management.
Generally experiencing high levels of anxiety? Stress and anxiety look different for everyone, but recognizing when stress is causing a certain reaction can help you cope with your feelings. Coping During COVID-19: Tips for Adult and Child Mental Well-Being (Publication D 94) lists many common responses to situations that cause extra stress and anxiety. The publication also provides resources for parents to help their children cope with today's world, but publication author Kathryn Conrad, human development specialist in the Department of Family and Consumer Sciences, cautions parents to see to their own well-being first. "As a parent, it is imperative to give yourself grace during this time," says Conrad. "Checking in with yourself and practicing self-care is priority before you are able to meet children's needs."
For other resources to help your family face emotional and financial difficulties, contact your local county UT Extension office or visit the UT Extension website: utextension.tennessee.edu.
Through its land-grant mission of research, teaching and extension, the University of Tennessee Institute of Agriculture touches lives and provides Real. Life. Solutions. utia.tennessee.edu​.