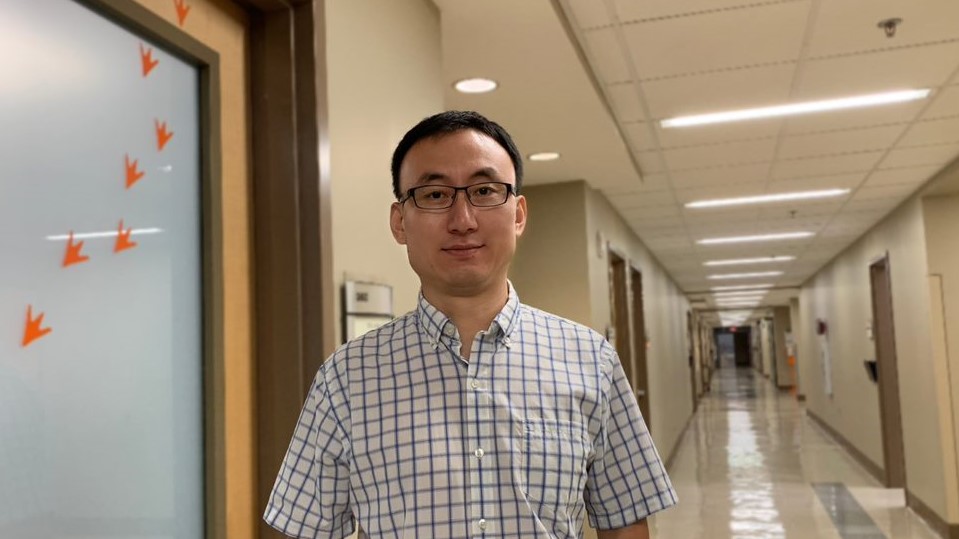 UT Institute of Agriculture Presents Top Faculty and Staff Awards for 2023
KNOXVILLE, Tenn. – The University of Tennessee Institute of Agriculture recognized some of its top faculty, staff, researchers and Extension experts at UTIA's annual awards and promotions luncheon on the UTIA campus in Knoxville on August 15, 2023. Many of the awards are gifts made possible by faculty, alumni and friends of the Institute.
UT Institute of Agriculture Senior Vice Chancellor and Senior Vice President Keith Carver hosted the award winners and celebrated their work. "I'm excited to celebrate the amazing work of our UTIA faculty and staff," says Carver. "These awards are well-deserved and represent our employees' steadfast dedication to their work, the Institute and the people of Tennessee. The impact of their accomplishments and passion will be felt for generations to come."
Yang Zhao, associate professor in the Department of Animal Science, is the recipient of the T.J. Whatley Distinguished Young Scientist Award and the UT AgResearch Dean's Grantsmanship Award. Established by the late Dr. Thomas Whatley, associate dean emeritus of UT AgResearch, this award recognizes a young scientist who has been in a faculty position for no more than seven years, with a minimum of two years of service as a member of the agricultural faculty of The University of Tennessee.
"UTIA is filled with an abundance of incredibly talented young scientists. I considered myself truly fortunate to be recognized for the T.J. Whatley Distinguished Young Scientist Award this year," says Zhao. "I would like to express my sincere appreciation to the college, department, mentor and colleagues who have supported and guided me throughout my academic journey. I look forward to utilizing this award as a platform to further my scientific contributions and make a meaningful impact in my field and at UTIA."
Zhao has been with UTIA for four years and specializes in precision poultry management. During his time with UT, he's not only enjoyed watching the Vols play from the skybox in Neyland Stadium, but also is thankful for the recognition of this award and receiving funding for a USDA-NIFA IDEAS project in 2022 where the proposal ranked first among 101 submitted proposals.
Zhao also received the UT AgResearch Dean's Grantsmanship Award, which recognizes the extraordinary effort of our faculty members in successfully securing competitive extramural grants and contracts and who exceeds expectations of good departmental/institutional citizenship. This award is based on the total dollar amount of competitive extramural grants/contracts secured by the faculty member serving as principal or co-principal investigator.
In addition to his many accomplishments, Zhao has previously received the 2020 AOCABFE Early Career Award, the 2020 Gamma Sigma Delta Research Award, the Sunkist Young Designer Award, the 2019 ASABE Major Award, the ASABE Superior Paper Award in both 2017 and 2018, the 2017 Highly Cited Paper of the Year – Poultry Science, the 2015 Article of Editor's Choice – Poultry Science, and the 2013 and 2022 ASABE Outstanding Reviewer award.
Through its land-grant mission of research, teaching and extension, the University of Tennessee Institute of Agriculture touches lives and provides Real. Life. Solutions. utia.tennessee.edu.