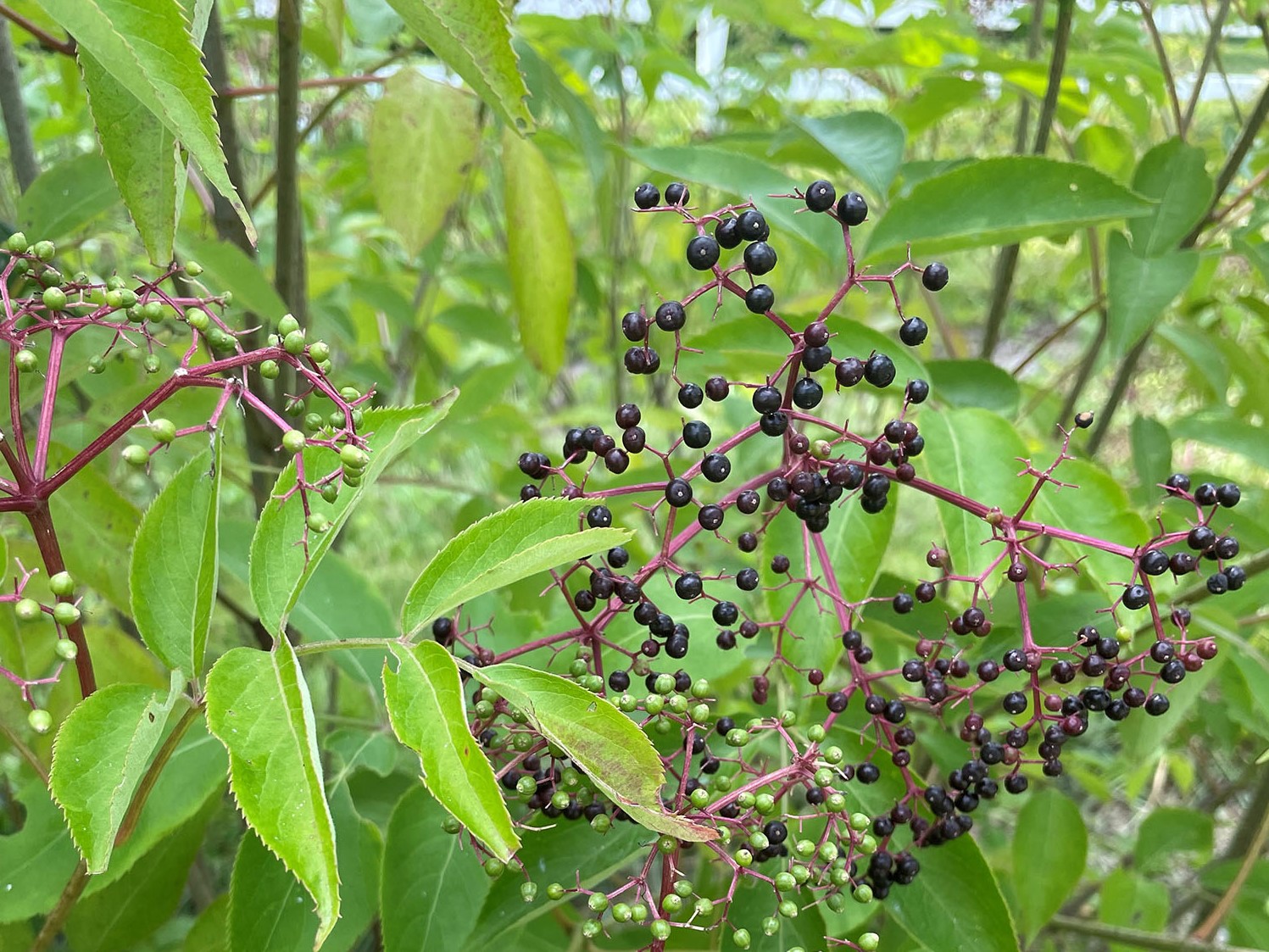 Plan Now for Spring Planting
KNOXVILLE, Tenn. — A new fact sheet, "Commercial Production of Elderberry," is now available to help producers in Tennessee and surrounding states understand considerations for producing and marketing elderberries. The publication was developed as part of a multi-state effort including Tennessee Extension's Center for Profitable Agriculture, the University of Kentucky Center for Crop Diversification, and the West Virginia Extension Service.
While consumers may find elderberries at local markets, they are not a common fresh-market commodity due to their tartness and reported toxic effects. "Most commercially grown elderberries are processed for use in juices, wines, preserves and baked goods," said David Lockwood, UT Extension fruit and nut crops specialist. Elderberries are best planted in the spring and produce white flowers followed by large clusters of small fruit.
With the lack of processing facilities for elderberries and similar fruits in the southeast, many elderberry producers process on a small-scale and market juice or other value-added products direct to consumers. Elderberry production is already profitable for some Tennessee producers, according to Rachel Painter, UT Extension specialist at the Center for Profitable Agriculture. "As consumer awareness and demand continues to increase, and with supply of locally produced elderberries being limited, elderber­ry producers are often able to capture a premium price and have product sold in advance of harvest," said Painter, who co-authored the publication.
While it is possible to harvest native elderberries in Tennessee, wild harvest is labor-intensive with uncertain fruit quality. Therefore, producers should purchase and plant improved elderberry cultivars, listed in the new fact sheet, for commercial production.
The major challenge of producing elderberries is pest management, especially insects and wildlife. Information about scouting and management of common elderberry pests are provided in the fact sheet. Bird netting is one of the main wildlife management strategies recommended for elderberry producers to protect the crop from birds as the berries ripen. Commercial growers must also scout for and control the spotted wing drosophila, a major insect pest for fruit crops. To evaluate the profitability of producing elderberries, potential producers should carefully project their cost of production, with an estimated cost of approximately $4,000 to establish a one-quarter acre plot, according to the peer-reviewed fact sheet.
To access this publication and other specialty crop publications, visit cpa.tennessee.edu/specialty-crop-profiles/. For more information about elderberry marketing and production in Tennessee, contact the Center for Profitable Agriculture at 931-486-2777, or visit the website cpa.tennessee.edu.
Through its land-grant mission of research, teaching and extension, the University of Tennessee Institute of Agriculture touches lives and provides Real. Life. Solutions. utia.tennessee.edu.