The Department of Forestry, Wildlife and Fisheries at the University of Tennessee is seeking applicants for the position of Assistant Professor of Forest Economics and Management.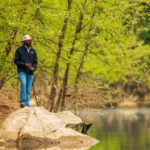 Herbert College of Agriculture graduate Jerome Linyear desires to link the agriculture industry and the world outside in his career as an agricultural communicator.
University of Tennessee Institute of Agriculture Senior Vice President/Senior Vice Chancellor Tim Cross Announced Plans to Retire Effective August 31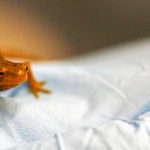 Newly published paper addresses transmission of the pathogen Bsal and how mathematical models are used to predict how the pathogen would spread among eastern newts.