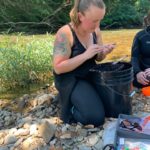 MS student and Tennessee Aquarium employee Shawna Fix explains how studying the life history of a closely related species gives scientists more information on the endangered Laurel Dace. Listen to…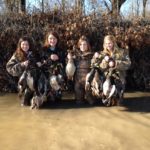 In this month's Step Outside podcast, we learn about the psychology behind the hunt. Graduate student Kiley Davan tells us about the human dimensions of small game hunting.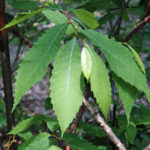 A new self-guided course is being offered through the Department of Forestry, Wildlife and Fisheries. Stacy Clark, research forester with the USDA Forest Service and adjunct assistant professor, created the…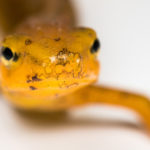 In this episode of Step Outside, David Carter and Adri Tompros discuss their research on Bsal, a recently discovered pathogen that eats away at amphibian skin. Bsal has been found across Europe, and Davis and Adri are part of a concerted effort to prevent further spread and transmission in the US.