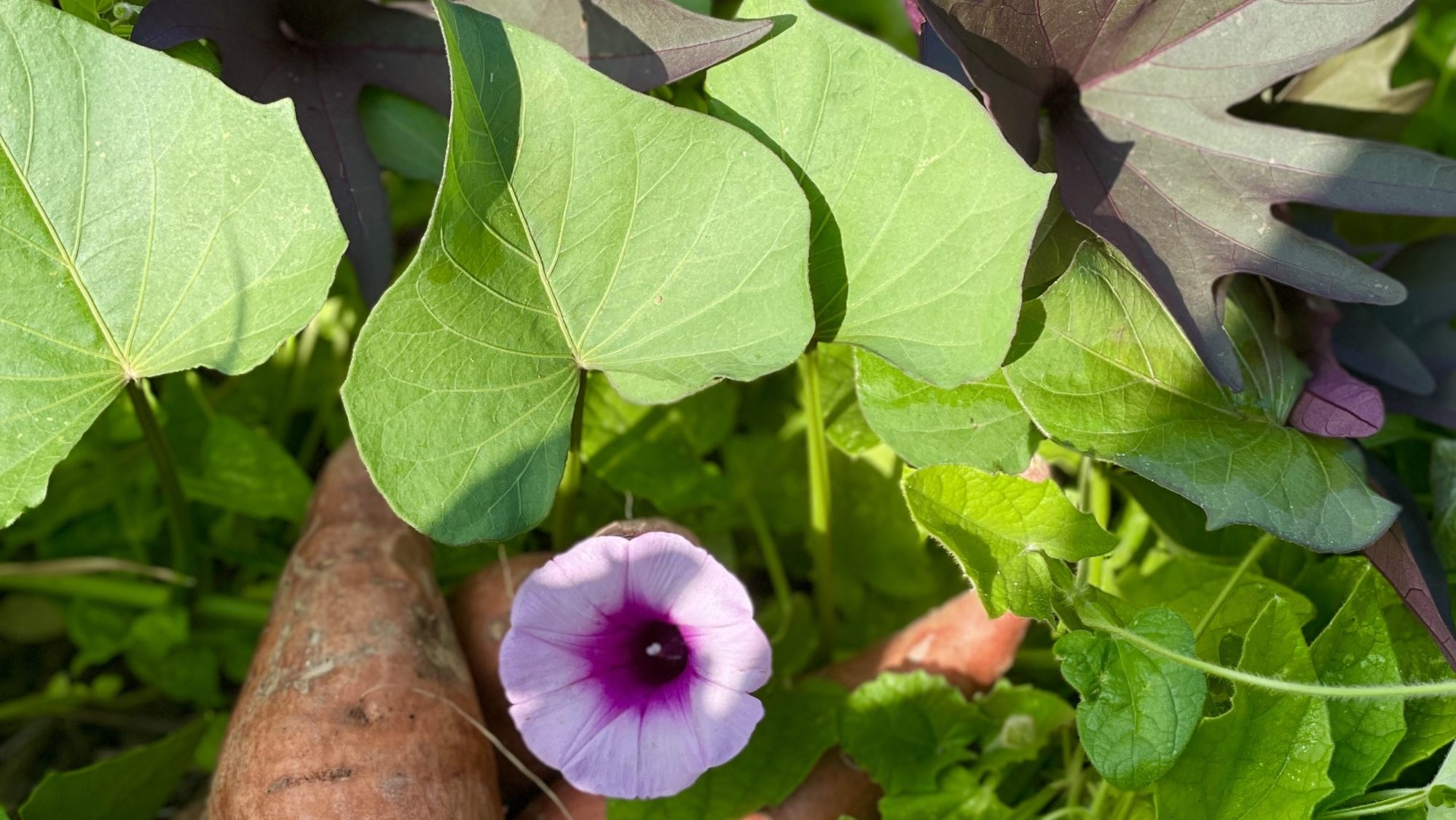 UT Gardens' September 2022 Plant of the Month
KNOXVILLE, Tenn. – Delicious, nutritious and easy to grow, sweet potatoes (Ipomoea batatas) are a good choice for Tennessee gardeners with a sunny space and the desire to "grow your own." The long, humid days of summer in the Southeast are perfect for this vigorously vining root crop that features edible leaves and charming funnel-shaped flowers that come in shades of pink and purple.
Read more at the UT Gardens' site.
The UT Gardens includes plant collections located in Knoxville, Crossville and Jackson. Designated as the official botanical garden for the State of Tennessee, the collections are part of the UT Institute of Agriculture. The Gardens' mission is to foster appreciation, education and stewardship of plants through garden displays, educational programs and research trials. The Gardens are open during all seasons and free to the public. For more information, see the Gardens website: utia.tennessee.edu/state-botanical-garden.