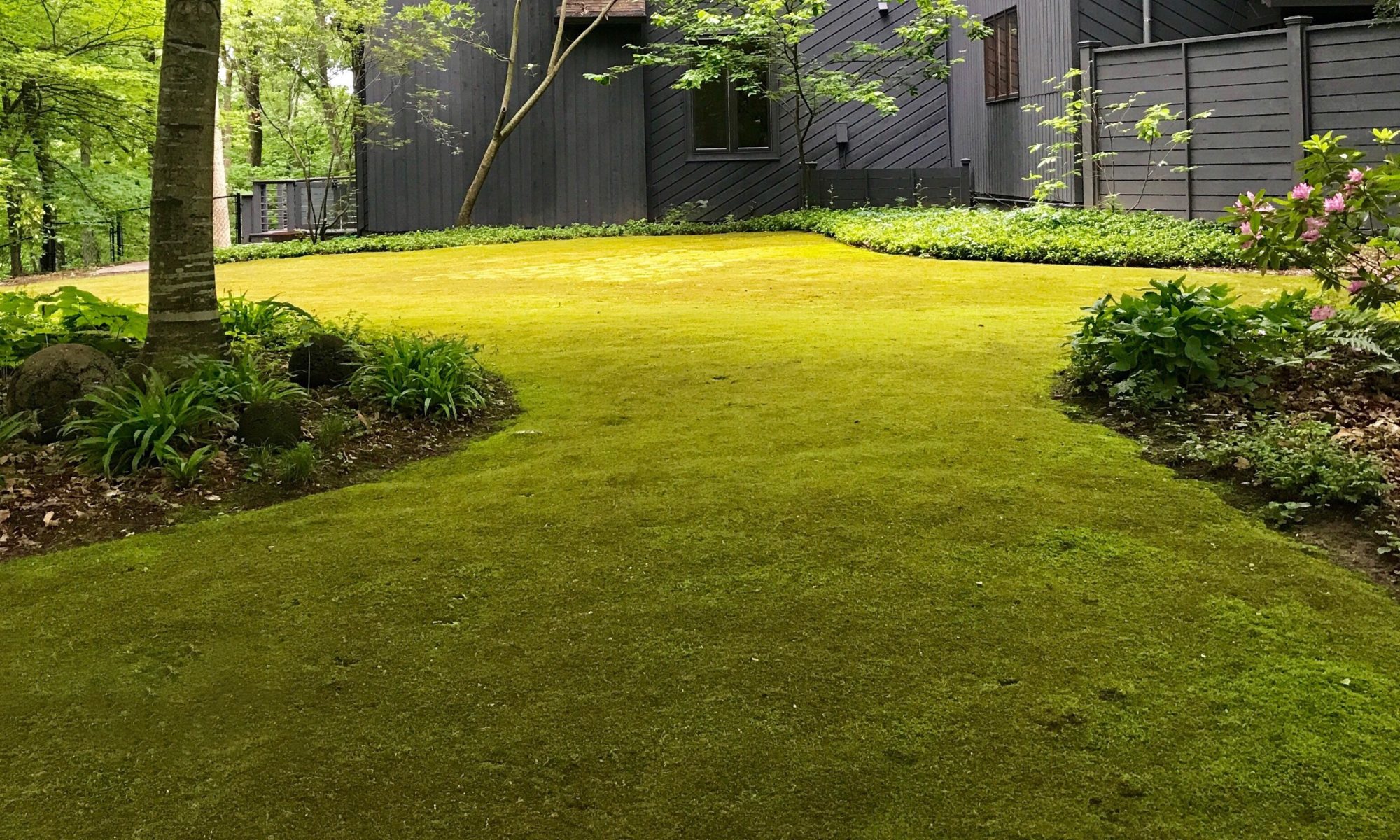 UT Gardens' February 2022 Plant of the Month
Submitted by Paul Moore, Nashville-based plantsman and photographer
What comes to your mind when you think of moss?  Do these small, non-vascular flowerless plants in the taxonomic division Bryophyta sensu stricto transport you to an enchanted forest in a fairytale, or a memory of hiking along a mountain stream hugged by moss-covered boulders? Whatever your memories or knowledge of moss might be, it is a fascinating living thing that is often either misunderstood or simply goes about its life unnoticed.
I have loved moss for as long as I can remember. Photography and the love of nature have been central in my life for over 40 years, and moss has always been part of the visual background and beauty of many of the areas I hold near and dear to my heart, yet I knew little about them.
In the fall of 2011 that was all about to change because moss was about to enter my world in a big way.
I had been trying to establish a nice lawn to complement my native plant garden for years, but the soil was so thin and of such poor quality that I had all but given up on it. One fall I was walking the lawn area (or what was left of it) and trying to decide if I was going to plant grass seed again when I noticed a small patch of moss about 3' in diameter growing in what Iawn remained. I made the decision to nurture the area by keeping it free of leaves and debris and encouraging the moss. I manually removed the grass and weeds in the area so the moss didn't have any competition. Then I used an assortment of natural weed and grass killers, with various levels of success, to speed up the process.
Slowly the moss began to spread and by spring it had filled in most of the area, though it was still not what one might call "lush." After a few years, the moss filled all the areas that had been lawn, and it was beautiful! I began posting photos of the moss lawn on my social media and website and sharing them with all my plant friends. The reactions and interest were immediate and far-reaching. In all my years of growing and promoting native plants, nothing compared to the level of interest and enthusiasm the moss lawn received in those early days.
With all that positive feedback I began reading in earnest everything I could about moss. The more I read, the more fascinated I became. The questions from visitors and from followers on social media were unending, and the excitement was palpable. Questions began to roll in:

"Can I walk on it?"
"Does it stay green year round?"
"Are there mosses that grow in the sun?"
"Do I need to weed a moss lawn?"
My research assured them they could, it would, and yes, yes, yes. More questions came:
"Do you have to fertilize it?"
"Do I have to mow it?"
"Does moss need good soil?"
"Does the buttermilk in a blender thing work?"
And with them more answers: no, absolutely not, nope, definitely not. Then came the more complex questions that required more in-depth answers, such as:

"Does moss have roots?"
The answer? Moss doesn't have true roots but a root-like structure called rhizoids that attach to the soil surface. The more I researched, and the more complicated the questions and answers became, the more enthralled I was and the more momentum this new interest gained with followers. New moss enthusiasts were born.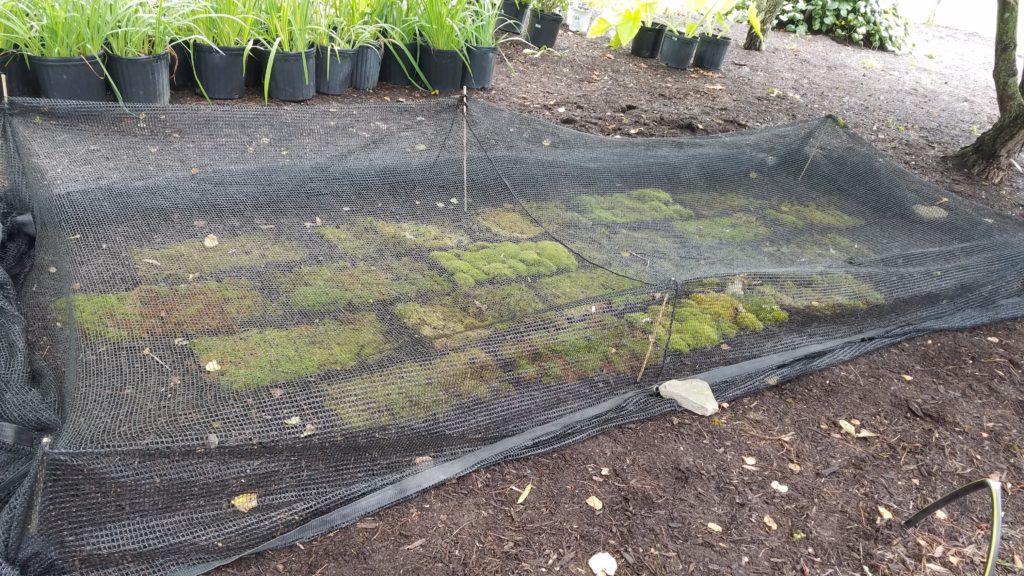 A moss lawn may not be the solution for everyone but it's a great option for those with the right conditions. A moss lawn is a great environmentally friendly lawn alternative and its year-round beauty will reward you for years to come. My suggestion for those that want to give it a try is to start out with a small area to learn its requirements. The primary varieties in my moss lawn are Thuidium delicatulum, Oxyrrhynchium hians, Hypnum curvifolium and Brachythecium sp.
I've only touched the surface about moss and moss lawns. To further your knowledge, I recommend the following three books, The Magical World of Moss Gardening by Annie Martin, Gathering Moss by Robin Wall Kimmerer and finally Common Mosses Of The Appalachians by Karl B. McKnight, Joseph R. Rohrer, Kristen McKnight Ward and Warren J. Perdrizet. 
It is critically important to buy mosses from nurseries that are both responsible and sustainable in sourcing what they sell. A reputable nursery that I strongly recommend is Mountain Moss Company (mountainmoss.com) in Brevard, North Carolina.
You can view an installation of diverse mosses at the UT Gardens, Crossville.
The UT Gardens includes plant collections located in Knoxville, Crossville and Jackson. Designated as the official botanical garden for the State of Tennessee, the collections are part of the UT Institute of Agriculture. The Gardens' mission is to foster appreciation, education and stewardship of plants through garden displays, educational programs and research trials. The Gardens are open during all seasons and free to the public. For more information, see the Gardens website: utia.tennessee.edu/state-botanical-garden.