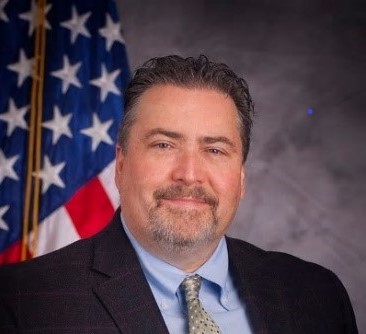 UT AgResearch Associate Dean Appointed to WHO Advisory Group
GENEVA, SWITZERLAND — David G. White, associate dean for University of Tennessee AgResearch and a professor of food science within the UT Institute of Agriculture, has been appointed to a new World Health Organization (WHO) Advisory Group on Critically important Antimicrobials for Human Medicine.

The Global Action Plan (GAP) on Antimicrobial Resistance (AMR) was adopted by the World Health Assembly in 2015. The plan outlines five strategic objectives including optimizing the appropriate use of antimicrobial medicines in human and animal health. In 2019, Member States requested the Director-General to maintain and systematically update the WHO list of Critically Important Antimicrobials for human medicine as a reference tool to help formulate and prioritize risk assessment and management strategies for containing antimicrobial resistance.

The WHO list of critically important antimicrobials (WHO CIA) categorizes all antimicrobials used in human medicine into three groups based on their importance to human medicine and is intended for public health and animal health authorities, physicians, veterinarians and other stakeholders involved in the use of antimicrobials both in human and veterinary medicine. White is one of two U.S. representatives to the international WHO advisory group that is tasked with revising the WHO CIA list including potential expansion of antimicrobials used in plant protection and treatment and characterizing possible impacts on human health.

"WHO's work on global health issues requires the assistance of external experts to serve in advisory roles, and I am honored to serve in a position where I can bring a one health approach to develop global action plans to combat the threat of antimicrobial resistance," White said.

White holds a Ph.D. in veterinary science from the Pennsylvania State University as well as M.S. and B.S. degrees in animal sciences from the Universities of Kentucky and Vermont, respectively. He is currently serving as an associate dean for UT AgResearch. His qualifications for this advisory group include his past experience as chief science officer/research director for the U.S. FDA Office of Foods and Veterinary Medicine; director of the Office of Research at FDA's Center for Veterinary Medicine; as well as director of the U.S. National Antimicrobial Resistance Monitoring System (NARMS).

White has also served as the co-chair of the U.S. Interagency Task Force on Antimicrobial Resistance and as the U.S. delegate to the Codex Ad Hoc Intergovernmental Task Force on Antimicrobial Resistance. He is a past member of the Ad hoc Group on Antimicrobial Resistance, Office International des Epizooties (OIE), Paris, France; is editor of the book Frontiers in Antibiotic Resistance (ASM Press, Washington D.C.); and is on the editorial board of the journal Foodborne Pathogens and Disease. Most recently he was appointed to the U.S. Presidential Advisory Council on Combating Antibiotic-Resistant Bacteria (PACCARB), and the Board of Directors for the International Society of Antimicrobial Chemotherapy's Alliance for the Prudent Use of Antibiotics (APUA).

White has been appointed to serve a three-year term that began in November. He will serve that term while also maintaining his role with UT AgResearch. Information about WHO's Global antimicrobial resistance response and efforts is available at antimicrobial resistance (who.int).

Through its land-grant mission of research, teaching and extension, the University of Tennessee Institute of Agriculture touches lives and provides Real. Life. Solutions. utia.tennessee.edu.