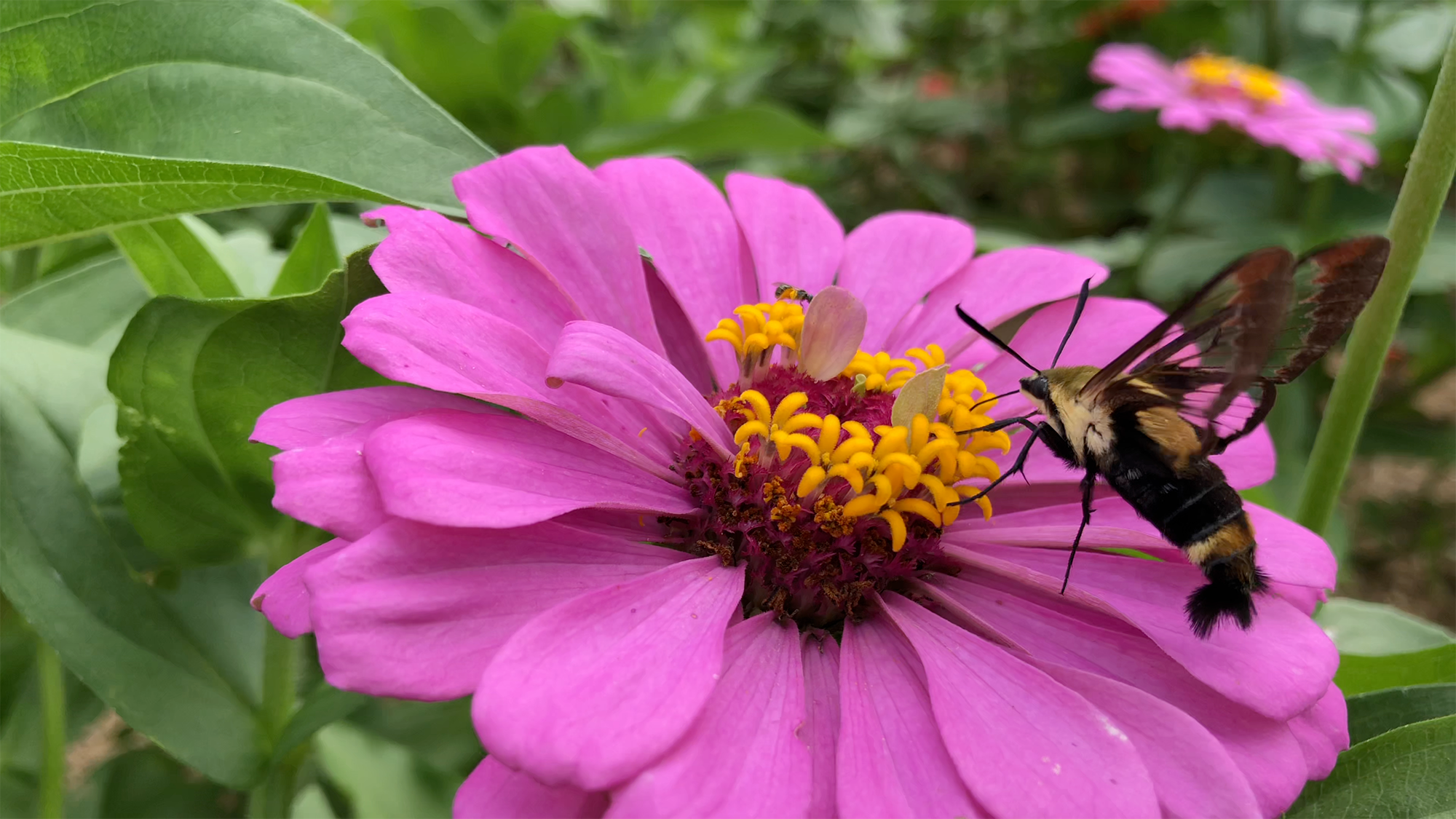 Pollinator 'Parties' Scheduled in Knoxville, Crossville and Jackson
KNOXVILLE, Tenn. — The University of Tennessee Bee Campus Committee, a group comprised of UT faculty, staff and students, in partnership with the Tennessee Valley Authority and UT Gardens, invites communities across the state to celebrate Pollinator Week at a series of pollinator events on June 20, 2023.
Pollinator Week is an annual celebration in support of pollinator health, initiated and managed by Pollinator Partnership. Garden Buzz will offer participants opportunities to learn more about pollinators in Tennessee through educational sessions and to fill their gardens with locally grown plants that attract pollinators.
"Garden Buzz is an example of the great events the University of Tennessee offers across the state through Extension, AgResearch and other UT Institute of Agriculture programs," said Jennifer Tsuruda, assistant professor and apiculture specialist. "Whether you have a green thumb or need some help with keeping plants alive, this event will help Tennesseans support pollinators, which themselves help support Tennesseans through pollination of food crops and home gardens, and the production of honey – we all win!"
In 2020, UT Knoxville was recognized as an official Bee Campus. As a Bee Campus, the university is committed to promoting pollinator health and habitat conservation. Garden Buzz is just one of the many initiatives that the UT Bee Campus Committee has planned to promote pollinator health in the community.
"It's important for everyone to do their part in supporting habitats for our pollinator friends," said TVA Natural Resources Program Manager Suzanne Fisher. "TVA is proud to be a steward of a variety of pollinator areas in the region and to partner with UT in equipping the public with the resources and knowledge to help advance our shared goals."
Garden Buzz events will be held in-person at each UT Gardens location across the state and are free to attend. Details are as follows:
UT Gardens, Jackson – June 20, noon CDT
UT Gardens, Crossville – June 20, noon CDT
UT Gardens, Knoxville – June 20, 5:30pm EDT
For more information about other Bee Campus initiatives, please visit tiny.utk.edu/bee-campus.
Learn more about TVA's efforts to slow and reverse the decline in pollinator populations at TVA.com/pollinators.
Through its land-grant mission of research, teaching and extension, the University of Tennessee Institute of Agriculture touches lives and provides Real. Life. Solutions. utia.tennessee.edu.