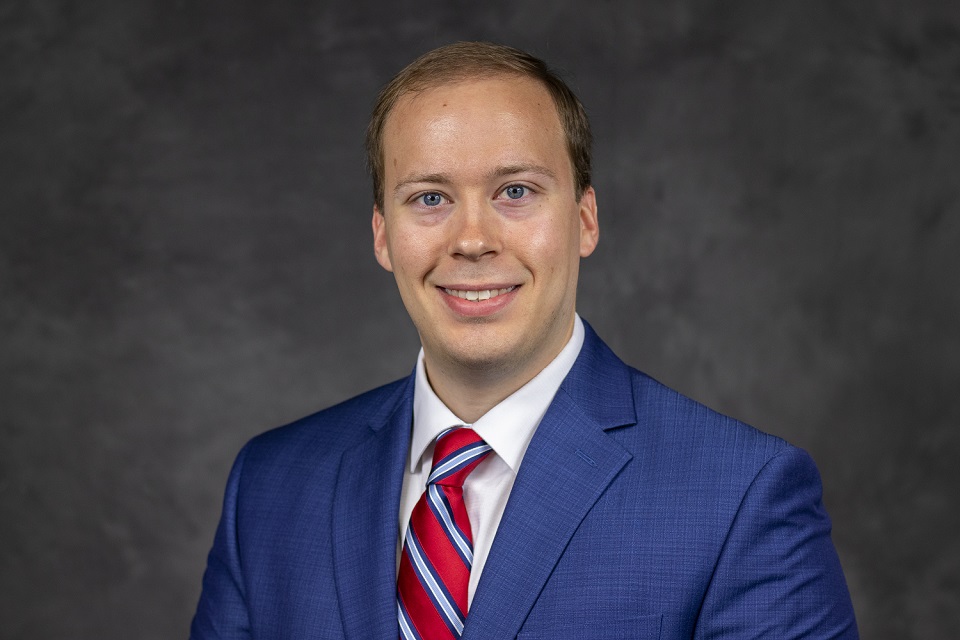 COLUMBIA, Tenn. – Jared Bruhin, a native of Sevier County, Tennessee, has joined the University of Tennessee Center for Profitable Agriculture (CPA) as the center's newest marketing specialist.

The CPA's staff of six professionals, including Bruhin, provides educational programs and technical assistance to Tennessee farmers interested in expanding their business models with value-added enterprises to improve farm income. Examples of value-added enterprises include agritourism operations like corn mazes or pumpkin patches as well as direct sales or on-farm marketing of produce, fresh meat and other products. As a marketing specialist, Bruhin will work directly with farm families across the state in evaluating and developing value-added agricultural enterprises. He will also be involved with various outreach programs, workshops and collaborations related to direct marketing, agritourism and value-added enterprise development.

Before joining the CPA, Bruhin completed a master's degree in agricultural economics from the University of Tennessee in May. While completing his master's degree, he served as a graduate research assistant investigating the optimal way for beginning farmers to enter into the cow-calf industry in Tennessee while minimizing production and financial risks and maximizing profits. Bruhin began his CPA appointment on June 1.

Bruhin graduated from Sevier County High School in Sevierville and received dual B.S. degrees in animal science and food and agricultural business in 2017. During his time in college, he interned with USDA Rural Development, the Southern US Trade Association (SUSTA), and Farm Credit Mid-America.

The Center for Profitable Agriculture is a cooperative effort between UT Extension and the Tennessee Farm Bureau Federation to help farmers develop value-added enterprises. Learn more at the CPA website.

Through its mission of research, teaching and extension, the University of Tennessee Institute of Agriculture touches lives and provides Real. Life. Solutions. ag.tennessee.edu.