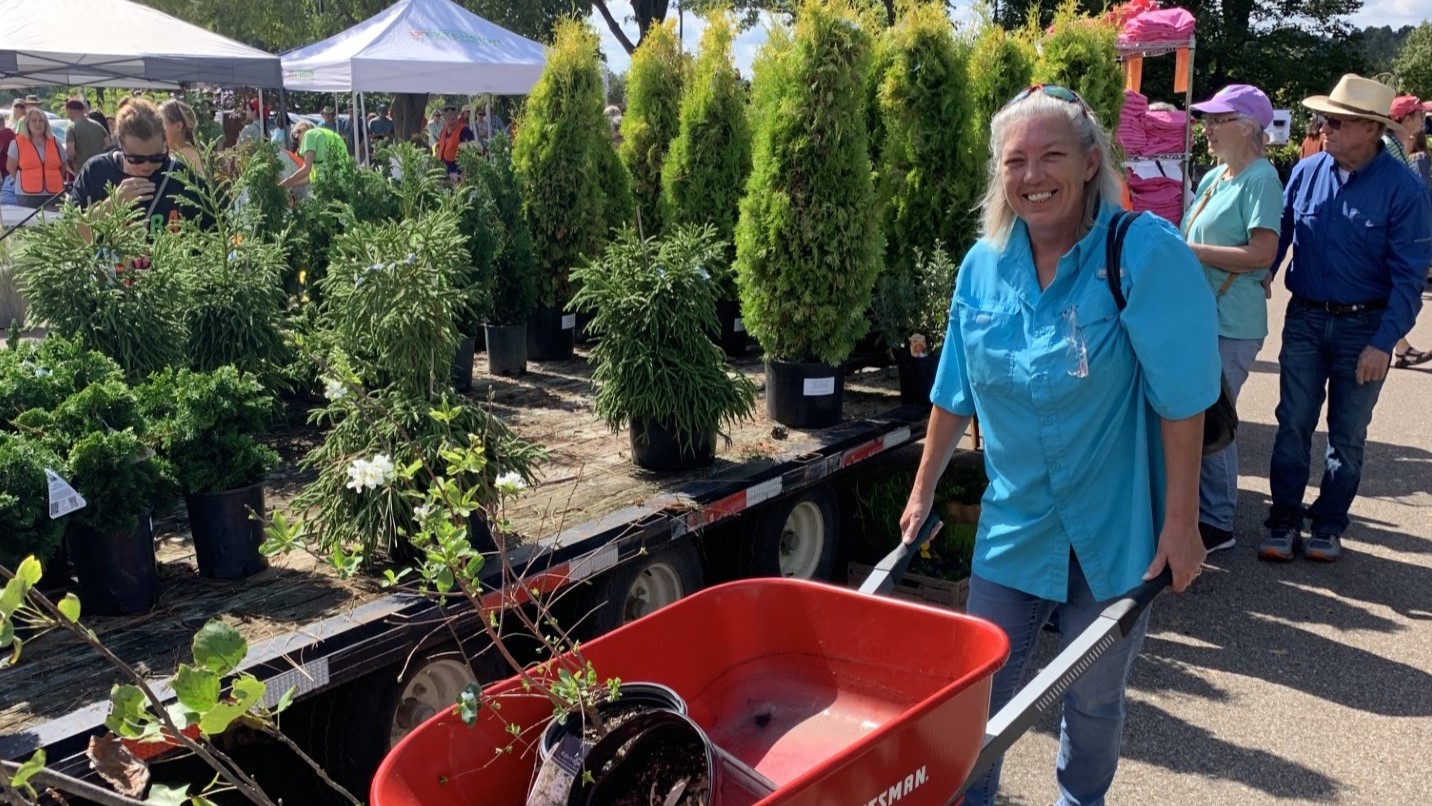 Two-Day Event Provides Educational Talks, Shopping Opportunities
JACKSON, Tenn. – The University of Tennessee Gardens, Jackson, is hosting their annual Fall in the Gardens plant sale and lecture series on October 5 from 9 a.m. to 8 p.m. and on October 6 from 10 a.m. to 2 p.m. at the West Tennessee AgResearch and Education Center. The event is free to attend and open to the public.
The first day of the event will feature guided garden tours, lectures and informational talks, wagon tours of the research center and the beginning of the highly anticipated fall plant sale featuring hundreds of varieties of locally grown plants as well as pumpkins and pansies. Additional shopping opportunities will also be available courtesy of local vendors and food trucks that will be onsite throughout the day. The second day of the event will only feature the fall plant sale.
This year's Fall in the Gardens lecturers include Troy Marden and Edward Lyon, who will be sharing gardening and horticulture tips with attendees. Marden is a widely known expert in gardening and landscape design based out of Nashville and is co-host of Nashville Public Television's Volunteer Gardener. Lyon is the director of Reiman Gardens at Iowa State University and is a renowned author and educator on all things horticulture.
"We have a great lineup of speakers to learn from and hundreds of varieties of beautiful plants to purchase for your lawn or garden," says Jason Reeves, research associate and curator of UT Gardens, Jackson. "You can come for our garden tours in the morning, attend our lectures throughout the day, and shop our plant sale in the afternoon. We encourage you to bring the family and make a day of it!"
Celeste Scott, horticulture Extension agent for Madison County, says the event is made possible thanks to the dedication of Madison County Master Gardeners. "Our local Master Gardeners are proud to help sponsor this year's guest lectures to ensure they are always free to attend. We want everyone to have the chance to learn more about gardening and horticulture, and Fall in the Gardens is the perfect opportunity!"
Madison County Master Gardeners will also be available both days to answer questions and assist shoppers with all their gardening needs.
UT Gardens, Jackson, is part of the West Tennessee AgResearch and Education Center and is located at 605 Airways Boulevard in Jackson, Tennessee. A list of plants will be available shortly before the event. For the full Fall in the Gardens schedule including lecture times, visit westtn.tennessee.edu/other-events.
Through its land-grant mission of research, teaching and extension, the University of Tennessee Institute of Agriculture touches lives and provides Real. Life. Solutions. utia.tennessee.edu.