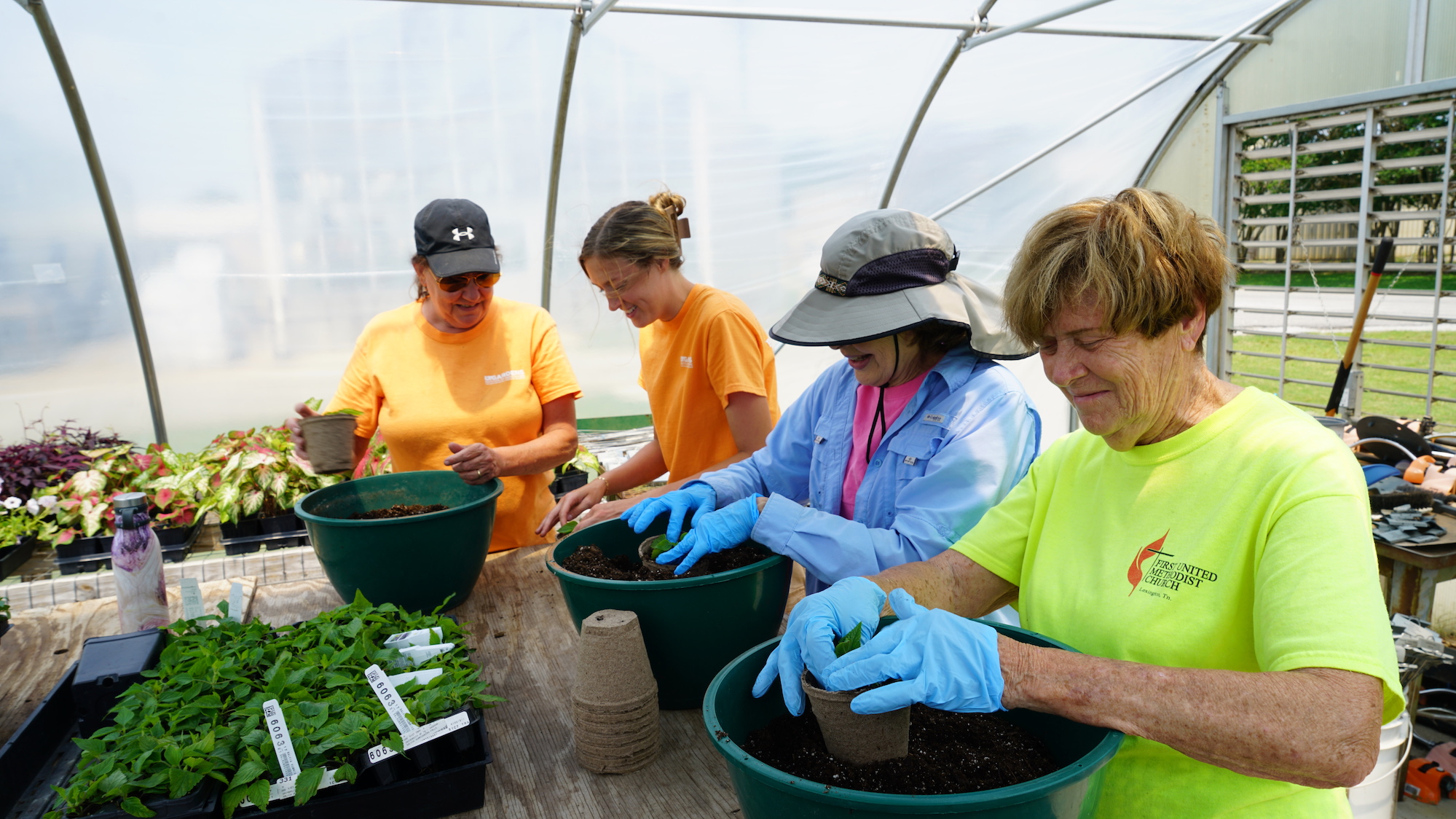 Family-Focused Event Educates Attendees About the Importance of Pollination
JACKSON, Tenn. — The University of Tennessee Gardens, Jackson, is hosting Garden Buzz: The Celebration of Pollinators in honor of Pollinator Week from 12:00 p.m. – 1:00 p.m. on June 20, 2023, at the West Tennessee AgResearch and Education Center. The event is free and open to the public.
The family-friendly celebration will feature representatives from the Jackson Area Beekeepers Association, honey tasting, arts and crafts, a Master Gardener information booth, as well as a garden tour beginning at 12:30 p.m. The tour will be led by local UT Institute of Agriculture horticulture experts. The event will also include a giveaway of free Pollinator Party Packs featuring flowers, seeds and more for the first 100 attendees.
"We want people to leave with a greater appreciation for pollinators and a better understanding of their importance in nature," said Scott Stewart, director of the West Tennessee AgResearch and Education Center. "Without these insects, we would not have vegetables, fruits, nuts and so many other foods we enjoy. It goes without saying that pollinators are an essential part of agriculture and of our daily lives."
Pollinator Week is an annual celebration in support of pollinator health, initiated and managed by Pollinator Partnership. Garden Buzz will offer participants the opportunity to learn more about pollinators in Tennessee as well as offer guidance on how they can take action through filling their gardens with local plants that benefit pollinating insects.
"The Pollinator Party Pack is a great way for people of all ages to learn about growing plants and to witness how insects such as bees positively impact our environment," said Jason Reeves, curator of UT Gardens, Jackson. "Through this event, we really want people to not only understand how pollination works and why it is important, but also to make the decision to help out. By growing flowering plants, you can ensure pollinators have what they need to stay healthy so they can keep fulfilling their role in the ecosystem."
UT Knoxville is recognized as a Bee Campus as a result of the university's commitment to promoting pollinator health and conserving their natural habitat. Garden Buzz is just one of the many upcoming initiatives from the UT Bee Campus Committee to promote pollinator health in Tennessee.
For more information about other Bee Campus initiatives, please visit tiny.utk.edu/bee-campus.
Through its land-grant mission of research, teaching and extension, the University of Tennessee Institute of Agriculture touches lives and provides Real. Life. Solutions. utia.tennessee.edu.