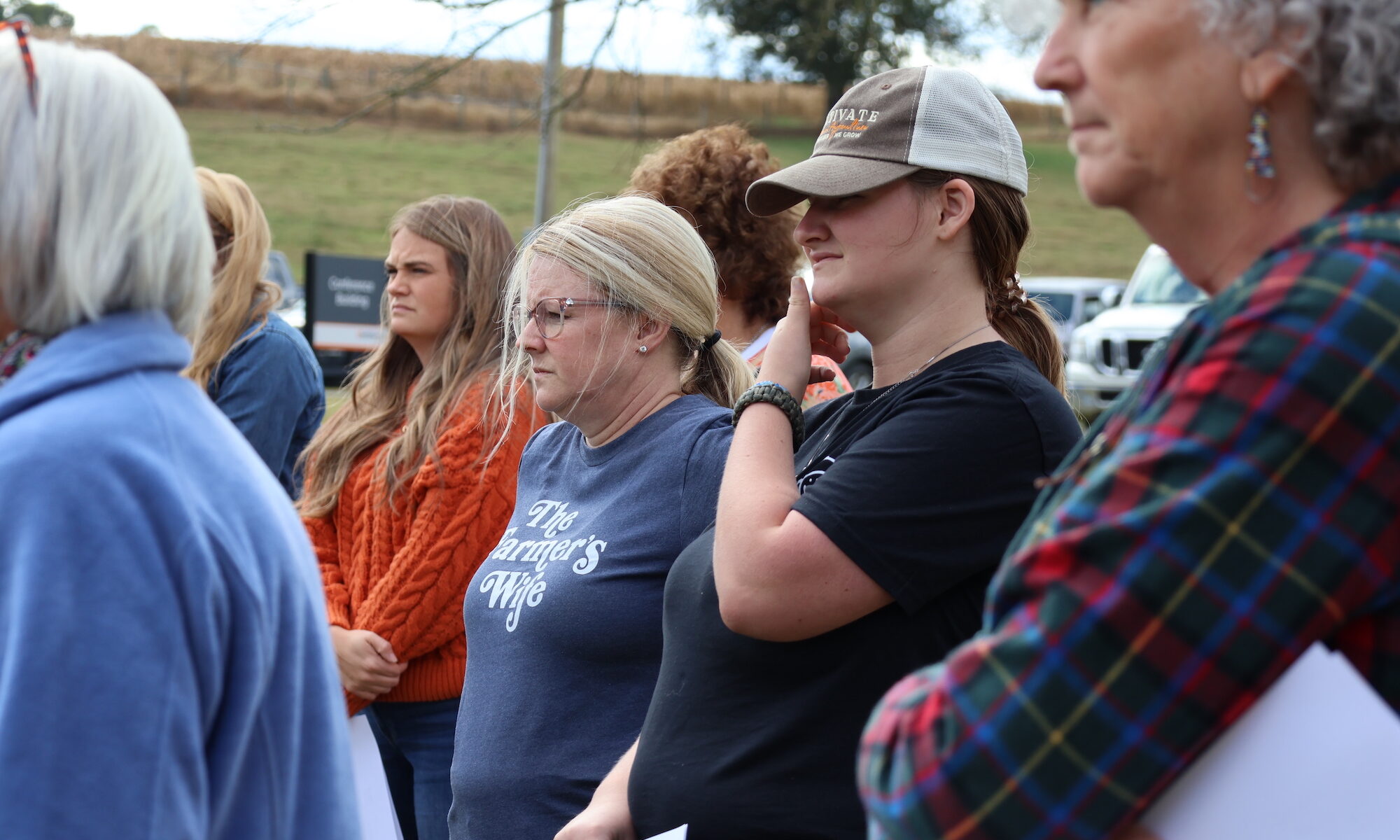 Cultivate Women in Agriculture Conference Supports Female Farmers in Tennessee
SPRING HILL, Tenn. – Women make up thirty-five percent of Tennessee's agricultural producers, contributing to millions of dollars in the state's economy each year. University of Tennessee Extension Perry County and UT-TSU Extension Lawrence County, in partnership with UT's MANAGE program and Tennessee AgrAbility, held the second annual Cultivate Women in Agriculture Conference on October 14 to provide support for women in horticultural and agricultural industries.
Hosted at the Middle Tennessee AgResearch and Education Center, the event featured networking opportunities with local producers, presentations from women in agricultural fields and interactive learning sessions on topics such as landscape design, row crop cultivation, marketing and sales and livestock management. Led by Extension agents and regional agricultural professionals, the conference provided attendees with the skills and knowledge they need to improve as farmers and business managers in Tennessee.
"Agriculture is a challenging industry with many factors that can make or break your success," says Laine McGee, committee chairperson for the conference and Extension agent at UT-TSU Extension Lawrence County. "At producer meetings, we have noticed that a good portion of women shy away from asking questions or taking part in hands-on activities while in mixed-gender settings. It's a part of our mission at UT-TSU Extension to eliminate potential barriers so our clients experience the best possible learning environments they need to be successful."
Joetta White, Extension area specialist for AgrAbility in West Tennessee, says the conference is one of many events designed to help women be successful in this male-dominated field. "Tennessee AgrAbility and UT Extension know that row crop and livestock production are key necessities for our daily lives. Without the contributions of talented women across the world, we would not have access to the many foods and raw materials we depend on every day. By working together to host conferences, summits, presentations and networking opportunities, we can make great strides towards creating an equal playing field for all producers regardless of their identity or background."
Created by UT Extension and partner organizations, Tennessee AgrAbility is a statewide program to educate and assist Tennessee's farmers, farm workers and their family members that have disabilities to better increase their independence and productivity. UT Extension's MANAGE program helps farm families evaluate their individual situations to enhance their quality of life through improved financial management.
The third annual Cultivate Women in Agriculture conference will be hosted in Middle Tennessee in 2024. For more information on next year's event as well as similar programs hosted by UT Extension, contact Laine McGee at laijmcge@utk.edu.
The University of Tennessee Institute of Agriculture is composed of UT AgResearch, UT College of Veterinary Medicine, UT Extension and the Herbert College of Agriculture. Through its land-grant mission of research, teaching and extension, the Institute touches lives and provides Real. Life. Solutions. utia.tennessee.edu.