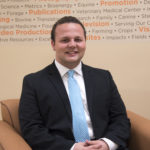 John Calvin Bryant, a 2020 graduate of the Department of Food Science, has been recognized as a Torchbearer.
In this podcast, Blake Brown, center director of the UT AgResearch and Education Center at Milan, discusses the upcoming No-Till Field Day, which will be offered as an online event…
In this episode of "Step Outside," we learn about spring staging and fall swarming of two white-nose syndrome-sensitive bat species. Our special guest is graduate student Malloy Tate, who tells…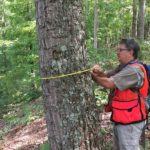 The Nature Conservancy highlights a new partnership with UTIA's Forest Resources AgResearch and Education Center.