Conlan Burbrink learned early in his time at the University of Tennessee, Knoxville, that if a groundskeeper makes headlines it's rarely good news.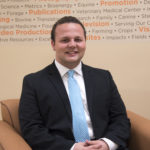 John Calvin Bryant, a 2020 graduate of the Department of Food Science, has been recognized as a Torchbearer.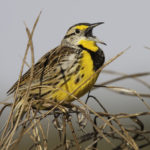 In this episode of "Step Outside," masters student Brittany Panos tells us how plating agricultural fields with cover crops, instead of allowing them to fallow, many benefit many bird species.
In this podcast, Blake Brown, center director of the UT AgResearch and Education Center at Milan, discusses the upcoming No-Till Field Day, which will be offered as an online event…
In this episode of "Step Outside," we learn about spring staging and fall swarming of two white-nose syndrome-sensitive bat species. Our special guest is graduate student Malloy Tate, who tells…
Studying the elusive sickle darter: PhD student Kyler Hecke discusses the distribution of this small fish, environmental threats and plans to help this species.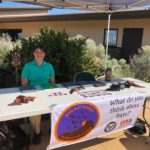 In this inaugural episode of "Step Outside," we talk with Hannah Shapiro, a graduate student in Forestry, Wildlife and Fisheries, who will tell us about her research on white-nose syndrome in bats and how national park visitors feel about this epidemic.