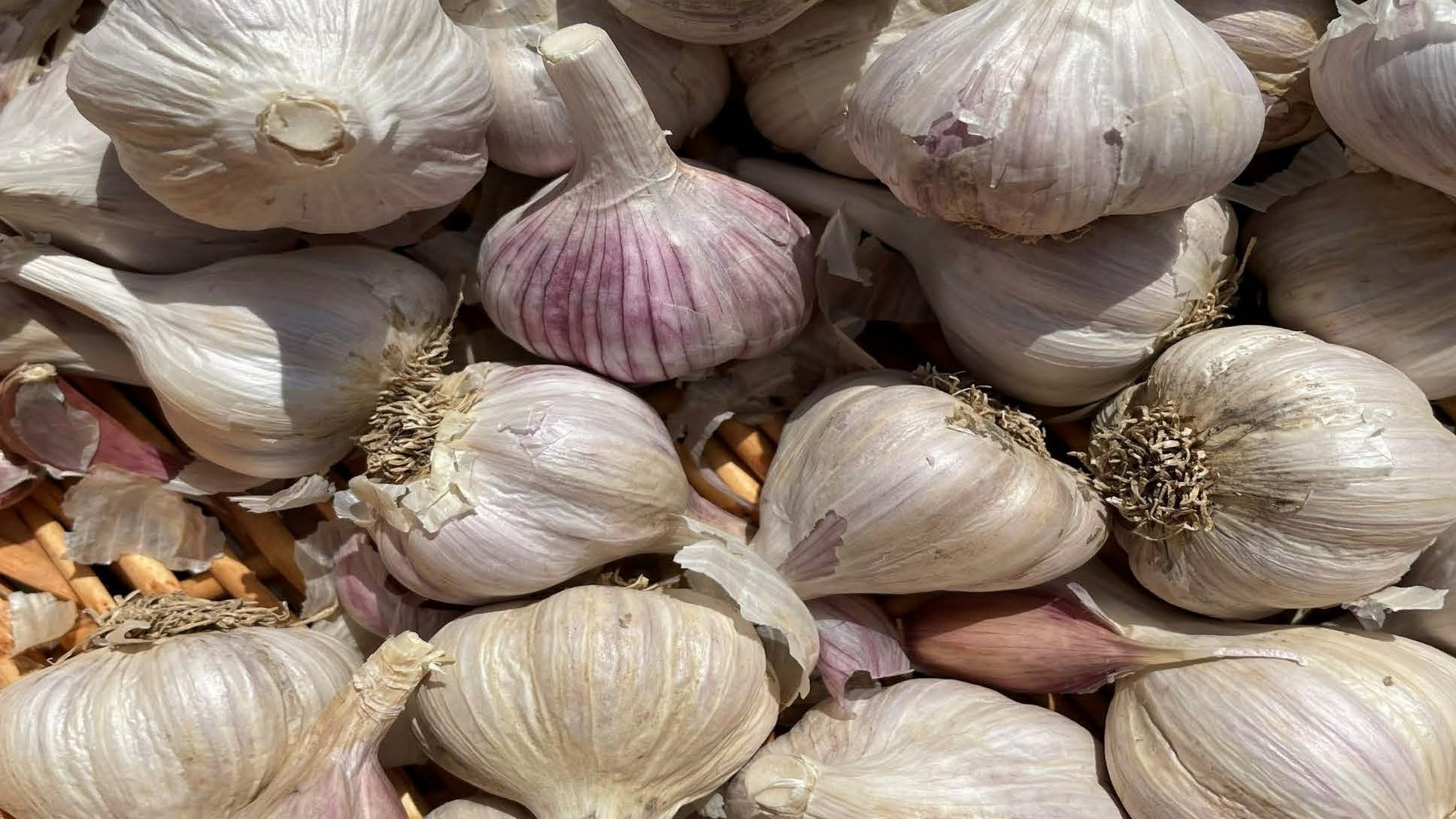 Farmers and Commercial Growers Invited to Attend
PULASKI, Tenn. – The University of Tennessee, Southern and the UT Extension Center for Profitable Agriculture are teaming up for their second annual Reaching Local Farms educational workshop for farmers and farm families in the southern middle Tennessee region. The event will be held on the UT Southern campus at 6 p.m. on Tuesday, December 13, for farmers and commercial growers interested in specialty vegetable crops. While the session will focus on garlic and microgreens, other specialty vegetables will also be addressed.
There is no cost to attend the workshop, but registration is required in order to make appropriate meal plans. Those who register in advance will be sent detailed instructions regarding the building, meeting room and parking instructions. Area farmers are encouraged to register online at utsouthern.typeform.com/to/bESu9XrS or by contacting Rebecka Cronin at cronre39@utsouthern.edu. The deadline to register is December 9.
Annette Wszelaki, UT Extension commercial vegetable specialist, will present information on production considerations for specialty vegetables and Rachel Painter, marketing specialist in the Center for Profitable Agriculture, will address marketing considerations with emphasis on retailing and added value.
"We are looking forward to once again collaborating with the Center for Profitable Agriculture and hosting area farmers on our campus," said Allen Stanton, director of the Turner Center for Rural Vitality at UT Southern. "It is nice to have farmers here to learn skills and receive information that helps sustain their farm operations."
Rob Holland, director of the Center for Profitable Agriculture, added, "Since seating is limited, we encourage folks to register early. At registration, folks will be asked if there are specific vegetable crops of interest, and our presenters will do all they can to address specific crops in their presentations."
This workshop is provided as part of a specialty crop project funded in part by the U.S. Department of Agriculture's Agricultural Marketing Service and the Tennessee Department of Agriculture. For additional information about the workshop, contact Rob Holland at 931-698-3211.
The southern middle Tennessee region consists of Bedford, Coffee, Franklin, Giles, Hickman, Lawrence, Lewis, Lincoln, Marshall, Maury, Moore, Perry and Wayne counties.
Through its land-grant mission of research, teaching and extension, the University of Tennessee Institute of Agriculture touches lives and provides Real. Life. Solutions. utia.tennessee.edu.