In this episode of Step Outside, we're taking an interdisciplinary dive into exploring public perceptions, trust, and confidence in Tennessee's elk reintroduction program with PhD student Cristina Watkins. Listen to…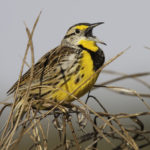 In this episode of "Step Outside," masters student Brittany Panos tells us how plating agricultural fields with cover crops, instead of allowing them to fallow, many benefit many bird species.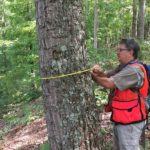 The Nature Conservancy highlights a new partnership with UTIA's Forest Resources AgResearch and Education Center.