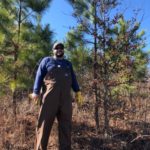 In this episode, MS student Bret Elgersma tells us about his research using LiDAR on an experimental oak-pine plantation to capture data on the forest's structural complexity and composition.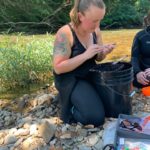 MS student and Tennessee Aquarium employee Shawna Fix explains how studying the life history of a closely related species gives scientists more information on the endangered Laurel Dace. Listen to…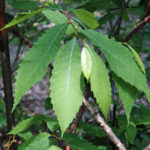 A new self-guided course is being offered through the Department of Forestry, Wildlife and Fisheries. Stacy Clark, research forester with the USDA Forest Service and adjunct assistant professor, created the…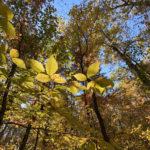 The University of Tennessee has entered into a first-of-its-kind agreement with The Nature Conservancy to protect, enhance, and restore thousands of forested acres. In this episode of Step Outside, we learn about what this means for UT, our students, and the future of the forest.